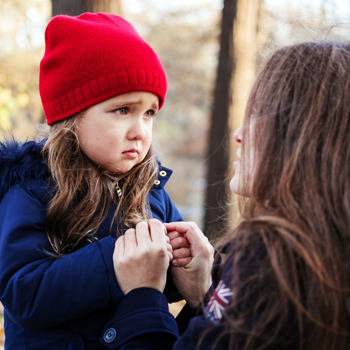 When your child has a loss in their life, having resources to start a conversation with them can be difficult. This can be especially trying if you are also going through a loss. Typically, speaking about loss directly, with realistic words, is best. Not using imaginary situations will help your child confront the loss. Sending a dog to the "farm" will not help the child deal with that pet's death in a healthy manner. A child can go through the stages of grief in a natural way, and it will allow them to handle it better when they get older.
From death, to changing of a life situation, there are many books that can help you start the conversation and the healing process.
When a Pet Dies by Fred Rogers
This book, written by the incomparable Fred Rogers, helps children share their feelings about the death of a pet. A reassuring book that grieving is a natural and healthy thing to do.
[Read more…]

about Talking to Your Child About Loss