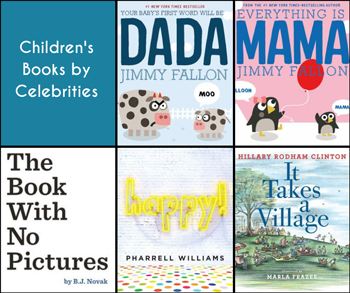 Psst… have you heard the latest Hollywood gossip? No?! Neither have we because we are too busy checking out our five favorite children's books written by celebs instead.
Oh, celebrities, they're just like us. They go through airport security, and walk their dogs, and listen to podcasts. SAME! But whether they eat bread or take the bus, these celebs are still setting themselves apart by adding "Children's Book Author" to their resumes.
Move over Kardashians, we're talking lifestyles of the writing rich and famous.
[Read more…]

about Children's Books By Celebrities