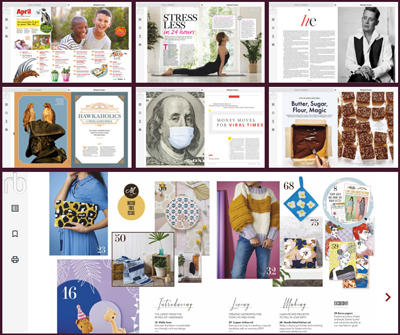 Digital magazines contain more than beautiful photos and easily digestible articles — they also contain interesting ideas and tips for ways that you and your family can pass the time, stress less, get creative, eat better, take up a new hobby, and just plain be entertained while you're staying at home.
Your library card gives you access to RB Digital, with a wide selection of digital magazines for adults and kids that you can access and read from anywhere.
Here are a few ways to use current issues of some of the eMagazines in our collection:
Keep the Kids Busy with Highlights
April's issue includes jokes, riddles, crafts, stories of Earth Day heroes, and more.
Read about vegan fitness, a perfect day of mindful exercise, how to sleep better, and more.
[Read more…]

about Download and Browse eMagazines That You Can Keep Forever