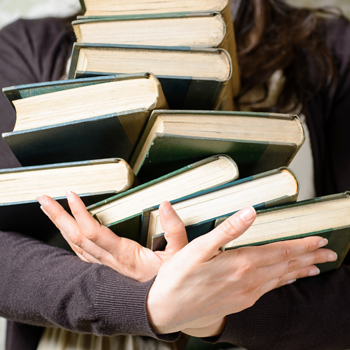 Many of us are finding it easier to tackle our TBR piles, now that we're practicing social distancing. Here are some suggested titles to add to your reading list — most are available as audiobooks.
FICTION
Something She's Not Telling Us by Darcey Bell
Charlotte has everything in life she could ever want — an adoring husband, Eli, a thriving flower shop, and an adorable, smart daughter, Daisy, who is five. Her relationship with her mother is improving, as long as there is some distance between them. Her brother, Rocco, finally seems to have found a girlfriend, Ruth, that the family likes, and the relationship between them seems as if it may become permanent.
[Read more…]

about Titles to Add to Your TBR Pile