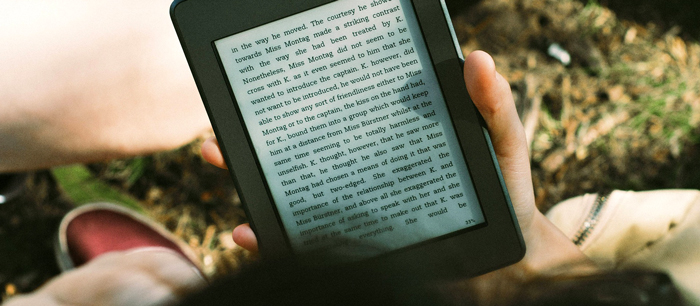 Young Adult fiction fans will enjoy these reads featuring titles from favorite authors, the continuation of beloved series, and a striking debut. All are available in e-book and/or e-audiobook from cloudLibrary.
A Court of Frost and Starlight by Sarah J. Maas
New in the #1 New York Times Bestselling Court of Thorns and Roses series, "A Court of Frost and Starlight" is a glimpse into the lives of Feyre and Rhys as they begin to recover from the war that changed their world. As Feyre navigates her first Winter Solstice as High Lady, she finds that those dearest to her have more wounds than she anticipated and this will have a far-reaching impact on the future of their Court.
Driving by Starlight by Anat Deracine
Sixteen-year-olds Leena and Mishie are best friends. They delight in small rebellions against the Saudi cultural police, such as secret Western clothing, forbidden music, and flirtations. But Leena wants college, independence and wants a different life. This is ultimately a story about friendship, family, and freedom that transcends cultural differences.
Legendary by Stephanie Garber
New York Times bestselling author Stephanie Garber's limitless imagination takes flight once more in the colorful, mesmerizing, and immersive sequel to the bestselling breakout debut, "Caraval".
Monday's Not Coming by Tiffany D. Jackson
Monday Charles is missing, and only Claudia seems to notice. Claudia and Monday have always been inseparable and more like sisters than friends. So when Monday doesn't turn up for the first day of school, Claudia's worried. As Claudia digs deeper into her friend's disappearance, she discovers that no one seems to remember the last time they saw Monday. How can a teenage girl just vanish without anyone noticing that she's gone?
My Plain Jane by Cynthia Hand, Brodi Ashton, and Jodi Meadows
The authors of the New York Times bestselling "My Lady Jane" are back with an irreverent spin on "Jane Eyre". This book is a tale of mischief, romance, and supernatural mayhem, which is perfect for fans of "The Princess Bride" or "A Gentleman's Guide to Vice and Virtue". Prepare for an adventure of Gothic proportions, in which all is not as it seems!
A Reaper at the Gates by Sabaa Tahir
Beyond the Martial Empire and within it, the threat of war looms larger than ever in this highly anticipated third book in the #1 New York Times bestselling author Sabaa Tahir's Ember Quartet.
Summer of Salt by Katrina Leno
Georgina's last summer on the island is filled with a summer of storms, falling in love with a girl named Prue, and the mystery behind one rare three-hundred-year-old bird. She ultimately learns the truth about magic, in all its many forms.
Tiffany Sly Lives Here Now by Dana L. Davis
For sixteen-year-old Tiffany Sly, life hasn't been safe or normal for a while. Losing her mom to cancer has her a little bit traumatized and now she has to leave her hometown of Chicago to live with the biological dad she's never known. But Tiffany has a secret. As this story unfolds, she finds herself discovering unexpected truths about herself and her family.
Tyler Johnson Was Here by Jay Coles
In this striking debut novel, a young man searches for answers after the death of his brother at the hands of police. For readers of "The Hate U Give".
The Universe is Expanding and So Am I by Carolyn Mackler
Virginia Shreves is back in Mackler's sequel to her award-winning 2003 novel, "The Earth, My Butt, and Other Big Round Things". It's been five months since sixteen-year-old Virginia thought her life was finally back on course. She has come to terms with who she is both inside and out, but just as she's getting used to the new normal, Virginia's world turns upside down again.
War Storm by Victoria Aveyard
The #1 New York Times bestselling Red Queen series comes to a stunning conclusion. Mare must embrace her fate and summon all her power . . . for all will be tested, but not all will survive.
Looking for books for younger readers? Check out the New Kids' Books on cloudLibrary.
Don't forget to log your minutes for Summer Quest — help Bucks County read 4 million minutes this summer!
Books recommended by Kathleen L., Collection Management Librarian