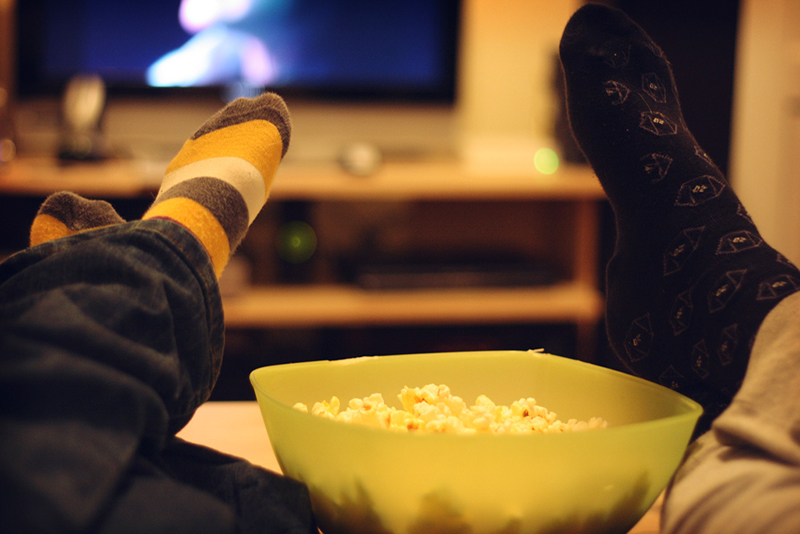 If you're a fan of indie films, our Collection Management Coordinator recommends these five titles, all recently or soon-to-be-released on DVD. Put the popcorn on and get ready to enjoy a night of great movie viewing.
An aging actress named Irina Arkadina pays summer visits to her brother Pjotr Nikolayevich Sorin and her son Konstantin on a country estate. On one occasion, she brings Trigorin, a successful novelist, with her. Nina, a free and innocent girl on a neighboring estate, falls in love with Boris Trigorin. As Trigorin lightly consumes and rejects Nina, so the actress all her life has consumed and rejected her son, who loves Nina. The victims are destroyed while the sophisticates continue on their way.
Read the play on which the movie is based.
Keith, a small-time drug dealer under house arrest at the home of his father in Baltimore, re-enters a community scarred by unemployment, neglect and deeply entrenched segregation. There, he pushes back against his surrounding limitations as he tries to find a way out of his own internal prison.
A couple going through a divorce must team up to find their son who has disappeared during one of their bitter arguments.
Depicting Ted Kennedy's involvement in the fatal 1969 car accident that claimed the life of a young campaign strategist, Mary Jo Kopechne.
Read Leo Damore's "Chappaquiddick: Power, Privilege, and the Ted Kennedy Cover-up" (originally published as "Senatorial Privilege").
After a 10-year absence, Jean returns to his hometown when his father falls ill. Reuniting with his sister, Juliette, and his brother, Jérémie, they have to re-build their relationship and trust as a family again.
Movies recommended by Jennifer M., Collection Management Coordinator
Image Credit: Ginny