We're thrilled to say "Thank You" to the Friends of the Levittown Library for their generous donation of $20,000. These dedicated volunteers raised the funds primarily through their semi-annual book sales.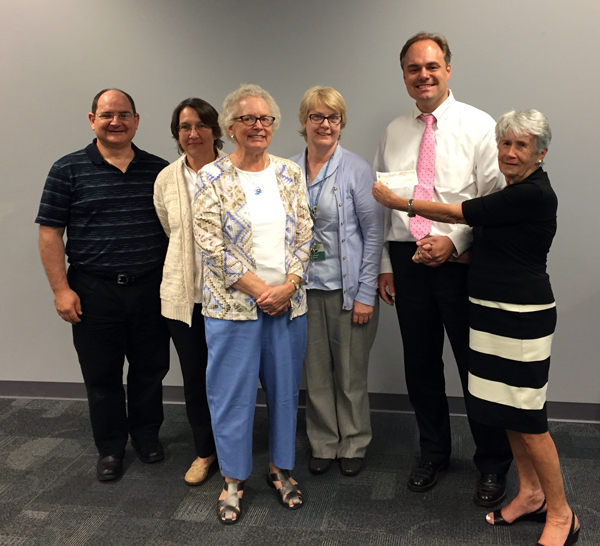 The Friends next book sale, scheduled to begin October 13, will kick off with a special "Estate Book Sale." Thanks to a gift from the estate of a book collector/dealer, the Friends received approximately 4,000 collectible books that they will have available for sale.
Most of the estate collection – approximately 90% – consists of non-fiction titles, with a large number focused on history/war/military titles, along with books on art, animals and nature, transportation (cars/trains/ships), and films and Hollywood legends of the 40s, 50s and 60s. Fiction titles fall largely under the category of classics; many of these are vintage editions or boxed reproductions of first editions. Most books at this special Estate Sale will be priced between $2 and $5.
In addition to raising funds to support the library, the Friends also sponsor programming at the Levittown branch.
For more information on Bucks County Free Library Friends groups and to learn how you can become a member, visit our Volunteer page.
Friends of Levittown Library Book Sale
Bucks County Free Library, Levittown Branch
Special Estate Book Sale
Thursday, October 13, 1 to 7 p.m. ($5 admission per person)
Friday, October 14, 10 a.m. to 5 p.m.
Saturday, October 15, 9 a.m. to 2 p.m.
Regular Book Sale
Wednesday, October 19, 5 to 8 p.m. ($5 admission per person)
Thursday, October 20, 10 am. to 8 p.m.
Friday, October 21, 10 a.m. to 5 p.m.
Saturday, October 22, 9 a.m. to 4 p.m. – includes flea market
Monday, October 24, 10 a.m. to 7 p.m. – ½ price day