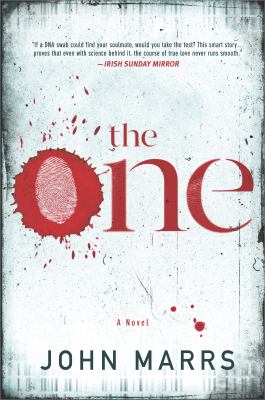 If you are searching for your next great read, consider these titles. All, except one, are new. The list includes satire, short stories, memoir, and a book on writing and editing.
FICTION
The Transition by Luke Kennard
A feckless writer named Karl, mired in debt and facing jail time for his unwitting part in an online fraud operation, is forced to enroll in something called the Transition — a cult-like rehabilitation program that aims to help struggling young people get their financial and personal lives in order… "a generation suffering from an unholy trinity of cynicism, ignorance, and apathy." Karl's wife thrives under the plan but Karl chafes under the restrictions and sets about to expose the less than benevolent self-help program. Kennard began his novel years ago with the future in mind, but the future arrived more quickly than expected and the central themes of the book seem scarily current.
Bring Out the Dog: Stories by Will Mackin
Mackin has spent most of his adult life in the military — ROTC, flight school, Pentagon speechwriter, and deployments in Afghanistan and Iraq with SEAL teams. All that time he was writing, and when he retired in 2014 he began work on the stories in "Bring Out the Dog," which draw on his years with the SEAL teams. Several of the stories have appeared in The New Yorker and one in Best American Short Stories, 2014, but the majority are original to this book. Spellbinding and adrenaline-fueled.
The Rending and the Nest by Kaethe Schwehn
A chilling post-apocalyptic novel that examines community, motherhood, faith, and the importance of telling one's own story. After the Rending, 95 percent of the world's population is gone, and 20-year-old Mira is living in a Midwestern refugee settlement called Zion. At the end of the fifth year, a stranger arrives bringing with him a mysterious confidence that hypnotizes many. The story culminates in a most satisfying way.
Where the Dead Sit Talking by Brandon Hobson
A coming-of-age story set in Oklahoma in 1989. The story is recalled by Sequoya, a 15-year-old Cherokee who had a difficult childhood. After his mother is jailed, he is sent to live with a family that has two other foster children. He and Rosemary, another Native American, bond over shared experiences. They share their dreams, darkest secrets, and premonitions about the future. A smart, dark novel of adolescence, death, and rural secrets.
The One by John Marrs
What if science found a way to perfectly match people using DNA? Would you really find your soul mate? What if a serial killer was matched with a police officer? What if a very rich person was matched with a poor person? What if your match lived half way around the world? The system is far from infallible, and if it sounds too good to be true, there's usually a catastrophe lurking at the other end. Readers of thrillers and science fiction will enjoy this one.
Anatomy of a Miracle by Jonathan Miles
A combination of war story, medical mystery, and satire. Cameron is an Afghanistan war veteran. Cameron is an alcoholic. Cameron is a paraplegic. Then one day in a convenience store parking lot in Mississippi, Cameron stands up and walks. Cameron becomes a miracle. And so begins the clash between faith and American culture. His life is turned upside down. While doctors search for a scientific answer, the locals deem the parking lot a sacred shrine, turning the lives of the immigrant store owners upside down, prayer requests pour in, and the Vatican sends an investigator. Reality TV steps in. And through all of the financial and theological squabbling, Cameron struggles to conceal a long held secret that complicates things still further.
NONFICTION
What Editors Do: The Art, Craft and Business of Book Editing
Have you ever considered the book you're reading, wondering how it got from the author's head into your hands? If so, this book is for you. It is a resource not just for writers but for anyone who wants to know more about how a book goes from manuscript to publication to sales to the ultimate consumer. Peter Ginna, the editor, has collected 27 essays from different people in the book industry, shedding light and insight into the diverse functions required for publication. Each essay covers a topic in the book business from the perspective of people with jobs as diverse as the CEO of a major publishing house, a mentor, a critic, a sales person, and a business executive. A fascinating look at publishing during these turbulent times in the book publishing industry.
This Messy Magnificent Life: A Field Guide by Geneen Roth
In this book, self-help guru Roth focuses primarily on weight and food issues as they relate to women. The author, who has become more resilient with age, leads women on a journey through common struggles with body image, trauma, self-worth, and the trials of growing old. The author stresses the importance of taking action and accepting who you really are. The chapters can be read as individual essays, perhaps one a day, as Roth configures difficult experiences into upbeat reminiscences. The author says that it is vital to "do something, anything, that brings you joy and makes you feel as if you belong here…even for fifteen minutes."
Unmasked by Andrew Lloyd Webber
We can all name at least one Lloyd Webber play and hum a song or two that he has made famous. In this autobiography, the multi-award-winning composer looks back on his life so far, starting with his pet monkey-owning mum, a piano teacher and his father, a music professor. Published to coincide with his 70th birthday, the author takes us along on his half-century musical theater journey. He shares insights into his family, his Oxford education, his creative process and the events that shaped his character and his productions. Illustrated with 32 pages of pictures.
The Sun Does Shine: How I Found Life and Freedom on Death Row by Anthony Ray Hinton
In 1985, Anthony Ray Hinton was convicted of three crimes he did not commit and spent three decades on death row before being totally exonerated of all three crimes and released in 2015. So much went wrong in the 1985 Alabama trial, and it took the executive director of the Equal Justice Initiative years of work to undo all the wrong that was done. Hinton's descriptions of prison life are wrenching. His cell, where he was held in isolation, was a mere thirty feet from the execution chamber, and he watched more than fifty men walk past his cell to their deaths. While continuing to aver his innocence, with the support of his mother and his best friend, he created a meaningful life for himself, including starting a book club for other death row inmates. This book will make you think about our current prison system and the need for reform.
The Boy Crisis: Why Our Boys Are Struggling and What We Can Do About It by Warren Farrell, PhD and John Gray, PhD
Two best-selling authors team up to examine issues facing today's boys and young men. What is a boy crisis? It's a crisis in education: world-wide boys are 50% less likely to meet proficiency standards in math, reading, and science than are girls. It's a crisis of mental health: ADHD is on the rise. As boys become young men, their suicide rate rises from being about equal to girls to six times that of young women. And it's a crisis of fathering and of purpose. The authors offer a blueprint for what parents, teachers, and policymakers can do to help our boys become happier, healthier men, better fathers, and leaders worthy of our respect.
Books recommended by Regina S., Collection Management Specialist