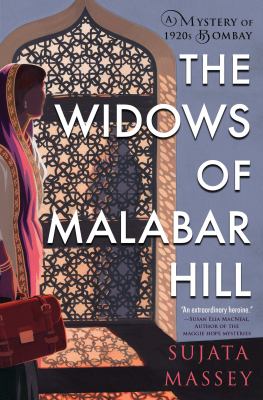 Are you a fan of cozy mysteries? Often set in small villages and featuring amateur sleuths, cozy mysteries are "the gentle reads" of the mystery genre. In a cozy mystery, graphic violence, profanity, and sex are downplayed or treated with humor.
Whether you're an avid reader of cozy mysteries or new to the genre, we recommend these titles, all of which are part of a series.
The Sweetness at the Bottom of the Pie (a Flavia De Luce novel) by Alan Bradley – In a grand but crumbling mansion in 1950's England, aspiring 11-year-old chemist Flavia is drawn into solving a mystery of some seemingly random occurrences involving a dead bird and then a dead man. In Flavia's words, she wishes she was afraid, but this was "by far, the most interesting thing that had ever happened to me in my entire life."
Crocodile on the Sandbank (an Amelia Peabody mystery) by Elizabeth Peters – If you like your mysteries with some history, archeology, dastardly villains, and a bit of romance, try this series from archeologist Elizabeth Peters. The series begins in 1884 when 32-year old-Amelia Peabody decides to spend some of her inheritance traveling to Egypt and moves throughout with some of the great true archeological finds of the 19th and 20th centuries in Egypt.
The No. 1 Ladies Detective Agency by Alexander McCall-Smith – The first book of this series is actually the title of the series. This series features a strong sense of place in that you feel like you are in Botswana with Precious Ramotswe. This series features a reoccurring cast of characters as Mma Ramotswe sets up the first female detective agency in her county and goes about quietly solving cases for clients.
Hannah Swenson Mystery Series by Joanne Fluke – This contemporary series features baker and amateur sleuth Hannah Swenson as she runs her bakery, The Cookie Jar, from Lake Eden Minnesota and solves cases along the way. If you like the books, the Hallmark Channel has made the first into a movie, Murder She Baked: A Chocolate Chip Cookie Mystery.
A Study in Scarlet Women (a Lady Sherlock mystery) by Sherry Thomas — This new series only has two books but is off to a fantastic start for Sherlock Holmes fans. It features Charlotte Holmes who assumes the name of Sherlock to solve a mystery to help clear her family name.
The Widows of Malabar Hill (a Perveen Mistry mystery) by Sujata Massey – Another brand new series off to a great start. In 1920's India, Perveen is one of the first female lawyers in Bombay. Perveen's first case leads her a murder, which she tries to solve while trying to keep three widows who are in seclusion safe.
And Only to Deceive (a Lady Emily mystery) by Tasha Alexander – Two years after she is widowed, Lady Emily find her husband's journals and finds she is a far different man she thought she had married. Her search leads her into danger as she juggles marriage proposals from two wealthy suitors.
Maisie Dobbs (a Maisie Dobbs mystery) by Jacqueline Winspear – In this Edgar Award nominee, a young woman sets up her own detective agency in post WWI England.
Murder at the Brightwell (an Amory Ames mystery) by Ashley Weaver – In 1932, Amory Ames regrets her marriage to playboy Milo, who spends more time away from her than with her. When her ex-fiancé needs her help, Amory rushes to his side and ends up helping to solve a mystery. Great for fans of Carola Dunn and Nicola Upson.
For more cozy mysteries, head over to Hoopla, for titles you can stream or download immediately — no hold times, no waiting.
Books recommended by Holly A., Collection Management Director