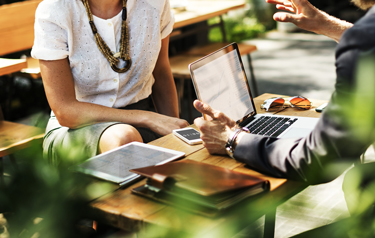 Looking for some great business resources in print, e-format, and video? Below are some free resources to get you started. All you need is your Bucks County Free Library card and a PIN.
Print
The print section of the library has many great resources in the 658 area of nonfiction. There you can find two of last year's most circulated titles, Side Hustle: From Idea to Income in 27 Days and Blue Ocean Shift: Beyond Competing: Proven Steps to Inspire Confidence and Seize New Growth. Be sure to check out the 346 section of nonfiction, also, which contains legal advice.
e-Books and e-Audio Titles
Take a look at cloudLibrary for e-book and e-audio titles. Many new business books appear on the new non-fiction shelf, but you can bypass this, and go right to browse, then non-fiction, and click on business and economics. Be sure to go right to the cloudLibrary app on your device to check for titles. cloudLibrary titles can be downloaded on to your device for up to two weeks.
Video
Lynda.com is available to all Bucks County library cardholders. Sign in with your library card and PIN, and then create an account to keep track of your courses and progress. Lynda.com offers many business courses and videos on topics such as selling on Etsy and Amazon Marketplace and essential training on WordPress to create your own blog or website.
If you need help with any of the resources above, check with your branch or set up an appointment with the Library Help Desk staff.
This collection is sponsored and funded by the Bucks County Free Library and the Disbrow Trust.