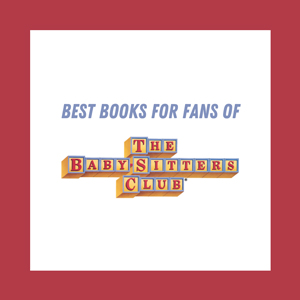 Love the Baby-Sitters Club and looking for more great reads? These books are full of friends, humor, and lots of heart!
Graphic Novels
El Deafo by Cece Bell
Having lost her hearing at the age of four, Cece has trouble fitting in and making friends. But then she discovers that her hearing aid gives her certain super powers!
New Kid by Jerry Craft
Seventh-grader Jordan Banks wants to go to art school. Instead, he finds himself at an upscale, private day school where he is not only the new kid, but one of the few kids of color. With sketchbook in hand, and the support of family and friends, Jordan just might make it through a school year full of challenges and surprises. Winner of the Newbery Medal and Coretta Scott King Author Award. Look for the sequel, Class Act, coming soon!
Real Friends by Shannon Hale and LeUyen Pham
Do all friendships last forever? When Shannon's best friend joins a clique and becomes a bully, Shannon must discover what real friendship means.
Invisible Emmy by Terri Libenson
Quiet and shy, Emmie loves drawing and hanging out with her best friend. When a love note she writes as a joke ends up in the wrong hands, Emmie can no longer be invisible. Read more about Emmie's classmates in Positively Izzy, Just Jamiie, and Becoming Brianna.
Grab a copy of anything by Raina Telgemeier, who adapted the original Baby-Sitters Club books into graphic novels. Smile, Sisters, and Guts are true stories about Raina's life growing up in the 80's and 90's. Ghosts and Drama are amazing, original stories.
Chapter Books
Best Babysitters Ever by Caroline Cala
After chancing across an old copy of Kristy's Great Idea, Malia inspires her friends to form their own babysitting club. Does it matter that they don't really like kids? Or that they're only in it for the money to fund the most awesome birthday party ever? Or that someone is plotting to stand in their way? Find out in the first book of this hilarious new series!
Gabby Duran and the Unsittables Series by Elise Allen
Gabby is an extraordinary babysitter, in demand all over the country. She knows how to handle human children, but she's in for some exciting adventures when she's entrusted with the care of children who are, quite literally, from another world.
Girls Who Code Series by Stacia Deutsch
Coding, like life, is full of challenges and better with friends! Together, the girls of the Coding Club can handle anything. Readers will learn basic coding skills.
Popularity Papers Series by Amy Ignatow
Best friends Lydia Goldblatt and Julie Graham-Chang take on the world together, filling their scrapbook with thoughts and observations as they try to figure out the secret to popularity.
Strange Birds: A Field Guide to Ruffling Feathers by Celia C. Pérez
When Ofelia, Aster, and Cat respond to the anonymous invitations Lane has left in random places around town, the four girls seem to have nothing in common. But they unite to form a secret club and fight a common cause, learning a lot about each other along the way.
— Emily K., Youth Services Librarian