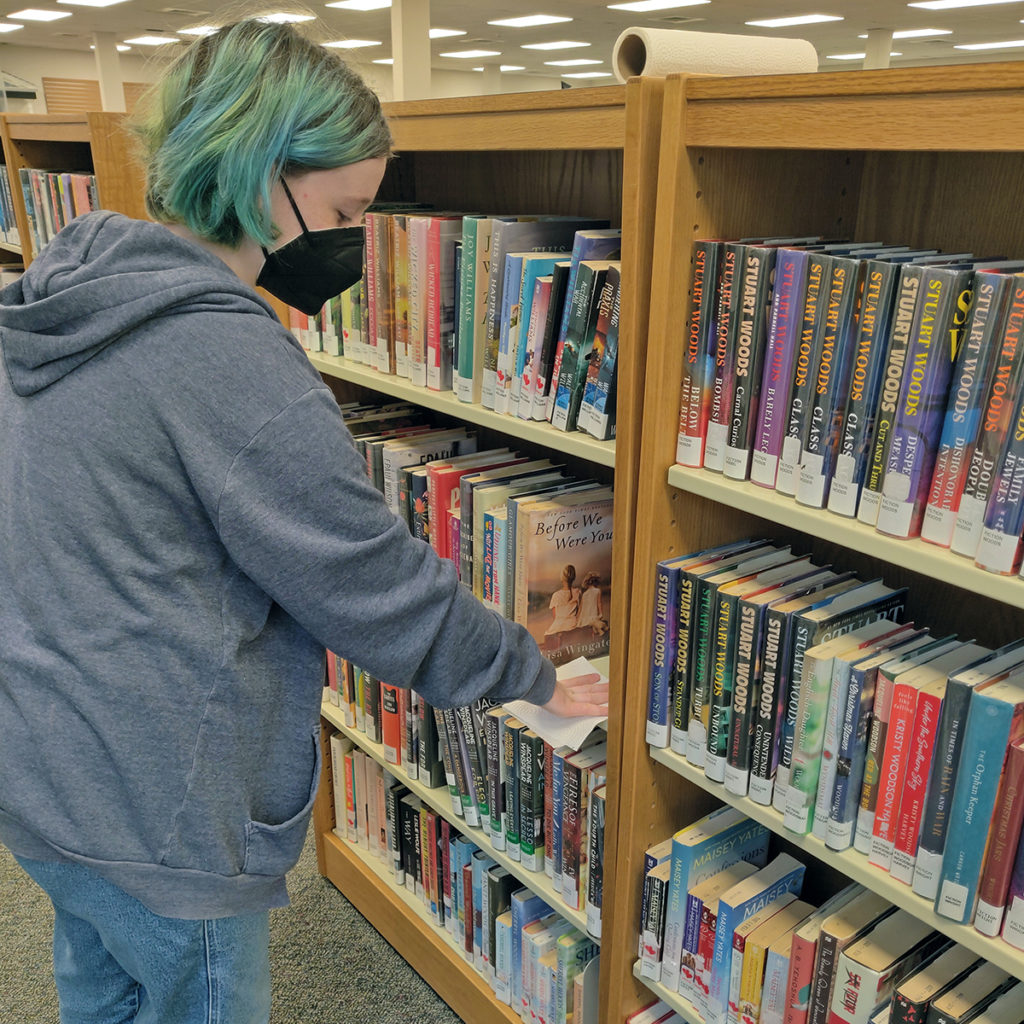 When Pigeon learned they needed volunteering experience to join the National Junior Honor Society, they thought of the library right away.
"The library was a place I felt surrounded by like-minded people," they say. "It's safe and accepting."
Pigeon has been volunteering at the Yardley-Makefield branch for about six months. On a typical day, you'll find them organizing books, cleaning shelves, shelving holds for readers to pick up, or keeping the children's area sanitized.
"It gives you a sense of accomplishment," they say. "It's a rewarding hobby for after school."
Reading is important to Pigeon, who enjoys everything from Nina LaCour and Mary H. K. Choi books to classics like Pride and Prejudice. It's no surprise they recommend volunteering at the library for anyone who shares their love of books.
"I definitely think it's a good idea to volunteer," they say. "The energy is great!"