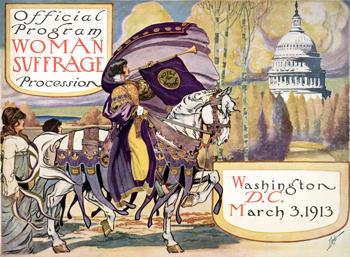 Well-written nonfiction can entertain and open your eyes to important stories, as do these books selected for reading during Women's History Month and beyond. These titles illuminate the important role of women in politics, art, and literature in the United States and the world.
A Black Women's History of the United States by Daina Ramey Berry and Kali Nicole Gross: a vibrant and empowering history that emphasizes the perspectives and stories of African American women to show how they are–and have always been–instrumental in shaping our country.
Monster, She Wrote: The Women Who Pioneered Horror and Speculative Fiction by Lisa Kroger and Melanie R. Anderson: meet the women writers who defied convention to craft some of literature's strangest tales, from Frankenstein to The Haunting of Hill House and beyond.
Our Women on the Ground: Essays by Arab Women Reporting from the Arab World edited by Zahra Hankir: nineteen Arab women journalists speak out about what it's like to report on their changing homelands in this first-of-its-kind essay collection.
The Queens of Animation: The Untold Story of the Women Who Transformed the World of Disney and Make Cinematic History by Nathalia Holt: from Snow White to Moana, the animated films of Walt Disney Studios have moved and entertained millions. But few fans know that behind these groundbreaking features was an incredibly influential group of women who fought for respect in an often ruthless male-dominated industry and who have slipped under the radar for decades.
Suffrage: Women's Long Battle for the Vote by Ellen Carol Dubois: honoring the 100th anniversary of the 19th amendment to the Constitution, this exciting history explores the full scope of the movement to win the vote for women through portraits of its bold leaders and devoted activists.
— Jennifer M., Collection Management Coordinator
Image Source: Wikipedia