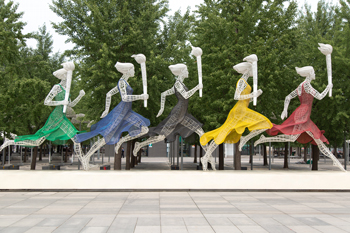 With most sports canceled or having severely shortened seasons and the Summer Olympics postponed until July 2021, you might be missing your sports fix this summer. In case you need a taste of the thrill of victory and the agony of defeat, we've compiled a collection of sports books for you to read this summer. Instead of a torch, light a candle, and let the reading marathon begin.
The Wave: In Pursuit of the Rogues, Freaks and Giants of the Ocean by Susan Casey
Surfing was supposed to make its debut as an Olympic sport this year in Japan. Until the medals are handed out next year, you can take a deep dive into the world of big wave surfing with Casey's book. She provides vivid descriptions of the world's most punishing surf breaks and the superhuman athletes who ride them. She also gives us pause in describing the larger implications of rising seas and more big waves.
[Read more…]

about Missing the Summer Olympics & Other Summer Sporting Events? Try These Books!