Pennsylvania is home to many Underground Railroad sites. In fact, every county in the Commonwealth claims to have at least one Underground Railroad stopover.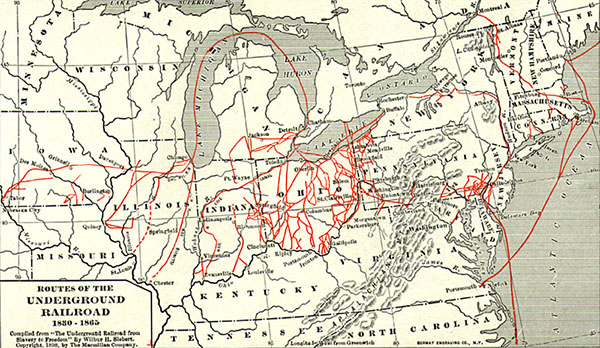 The Underground Railroad was a secret network of routes and safe places that slaves used to escape to freedom.  Pennsylvania, the first free state north of the Mason-Dixon Line, had many stations on the Railroad.
As we celebrate Black History Month, you can learn more about the Underground Railroad in Pennsylvania by visiting these sites that are within easy driving distance of Bucks County.
Kennett Underground Railroad Center (Chester County). Learn about 16 sites in the area. The Center offers guided tours in summer months. Those interested in self-guided tours can obtain a written guide and map to Underground Railroad points in Chester County.
Mother Bethel African Methodist Episcopal (AME) Church (Philadelphia). The oldest AME church in the U.S. was a significant stop on the Underground Railroad. Contact the Church to schedule a tour. 
Central PA African American Museum (Reading). The Museum has preserved an Underground Railroad station on the lower level of the Old Bethel A.M.E. Church.
In Bucks County, the Quakertown house of Richard Moore (now a private residence) was an important Underground Railroad stop:
"Because most stops along the Railroad were a maximum of ten miles apart, the Moore household became a must-stop location when traveling through Bucks County. Word of Moore's hospitality spread quickly and an increasing number of people were directed to his home to seek temporary refuge. There is even a book about his kindness towards traveling slaves called Richard Moore and the Underground Railroad at Quakertown."
Other Underground Railroad sites are located in Lancaster, Washington, and Blairsville. Learn more about the Underground Railroad in Pennsylvania.