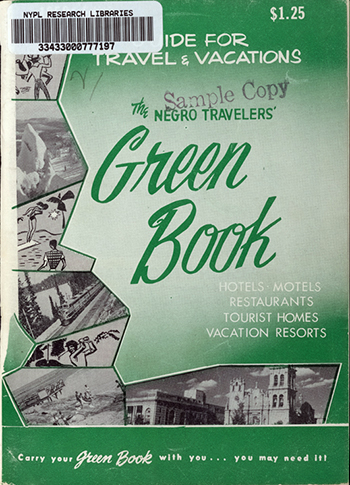 For 30 years, between 1936 – 1966, a postal worker named Victor Green published a series of travel guides designed to help black travelers find hotels, restaurants, gas stations, bars, and other establishments where they would be welcome.
The Green Book, as it was called, provided safe navigation during a time of segregation and lynchings and was created "to give the motorist and tourist a guide not only of the hotels in all of the large cities East of the Mississippi River, but other classifications that can be found wherever he may be."
Listings for Pennsylvania establishments first appear in the 1939 edition, with the majority located in Philadelphia. There was one Bucks County listing of a Tourist Home in Bristol. The 1949 edition includes listings for Linconia Camp in Langhorne and Green Acre County in Pipersville. A listing for the Mrs. Dorothy Scholls Tourist Home on Forest Road in Sellersville appears in the 1963-64 "International Edition."
The Civil Rights Act enacted in 1964 outlawed discrimination based on race, color, religion, sex or national origin and ended segregation in public places. Within two years, The Green Book ceased publication, fulfilling a wish the editors made in their 1949 edition:
There will be a day sometime in the near future when this guide will not have to be published. That is when we as a race will have equal opportunities and privileges in the United States. It will be a great day for us to suspend this publication for then we can go wherever we please, and without embarrassment.
Issues of The Green Book have been digitized by the New York Public Library and put online for anyone to explore. View them here.