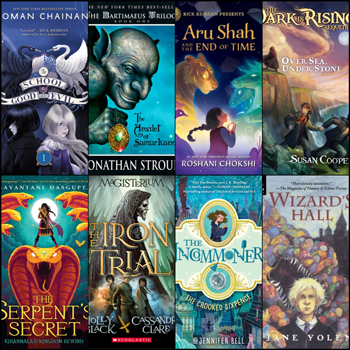 DISASTER! You've survived the Deathly Hallows, and now there's nothing else to read! Never fear—whether it's the school setting, the magic, or the adventure that kept you coming back to Hogwarts, there is undoubtedly another series out there, just waiting for you to stumble across it.
If you don't believe me, here are a few series to check out to help with some of that post-wizarding blues…
…I'd say that's all, but there's so many great (and diverse!) fantasy titles out there for kids and tweens these days! Just because our Hogwarts adventures may have ended doesn't mean there can never be another one in another world. So take a trip to your nearest branch and peruse the shelves. You'll never know what you might find!
Until then…mischief managed!
— Recommended by Samantha Y., Programming Assistant