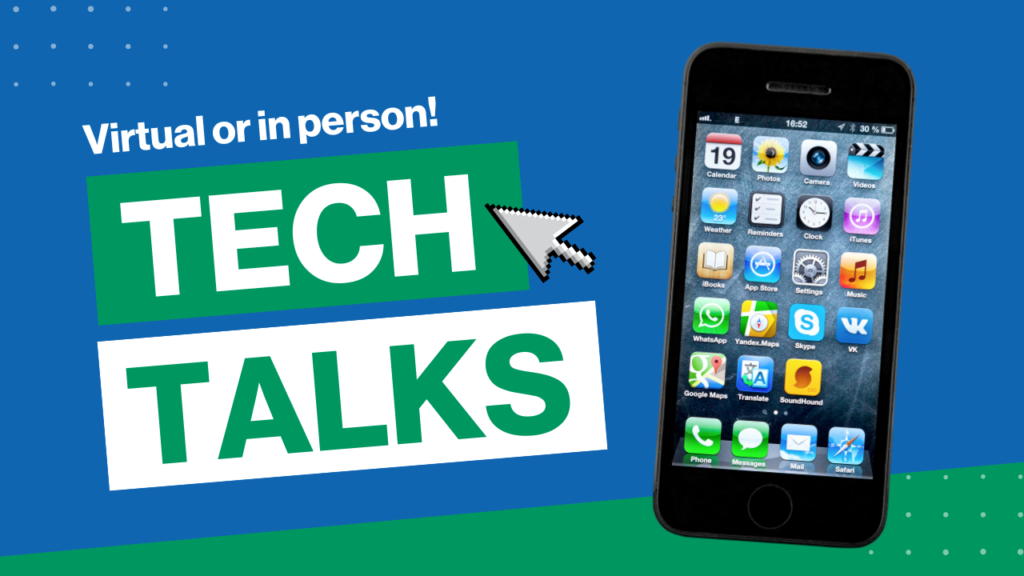 Looking to brush up on technology trends and tools? Bucks County Free Library has you covered with a free monthly series of Tech Talks. These one-hour lectures will guide you through tech-related topics such as software, security, and more.
The library's first Tech Talk will offer an overview of streaming devices – like Amazon Fire Stick, Google TV, and Roku – on Wednesday, April 19 at 2 PM.
Future Tech Talks will cover Internet and Social Media Safety on Wednesday, May 17 at 2 PM; and iPhone and iPad Fundamentals on Wednesday, June 21 at 2 PM.
All Tech Talks will be hosted at the library's Doylestown branch and livestreamed to the Bensalem and Quakertown branches, where you can watch and pose questions in real time. Registration is not required to attend at a branch.
You can also watch from any location using Zoom. Visit the library's virtual events calendar to register for the Zoom link for any upcoming talk.
Tech Talks will be recorded for later viewing on our website.
Led by Matt Hrebicik, Bucks County Free Library's information technology director, Tech Talks will provide an overview of each topic and address beginner and intermediate level questions. Staff will not troubleshoot participants' personal devices during a talk.
Bucks County Free Library staff offer walk-in help with basic concerns on personal devices and accessing library e-books and audiobooks. You can also book an appointment for remote help with library resources.