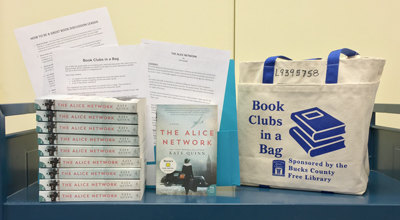 Let us help you take the guesswork out of picking your next book discussion title with Book Clubs in a Bag. Updated with new titles, the bags provide all the materials you need to jump right in to book discussions, whether you are a first time leader or a seasoned pro.
Each bag contains:
10 copies of a title especially selected for book discussion groups
a facilitator's guide to leading a book discussion group
a list of discussion questions
New Book Clubs in a Bag titles include:
A bag may be borrowed for four weeks and may be renewed for another four weeks if no one else has placed a hold on it.