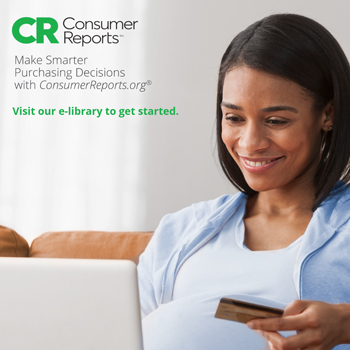 Your Bucks County Free Library card now gives you unlimited digital access to Consumer Reports Online. For more than 80 years, the experts at Consumer Reports have provided unbiased, reliable information, ratings, and reviews that help consumers make educated decisions. Now the library can help you access that information for free, helping you to choose the right products and services for you and your family.
With more than 9,000 product/service reviews and money-saving tips on purchasing appliances, automobiles, electronics, food, products for kids and babies, and more, Consumer Reports provides smarter choices for a better world.
To get started using Consumer Reports via the web or mobile apps, visit our e-library. You do not need to log in if you are accessing the resource while in the library. To access Consumer Reports outside of the library, you will need to log in using your user ID (library card number) and pin.
This resource is made possible through the support of the Hamilton G. Disbrow Trust.