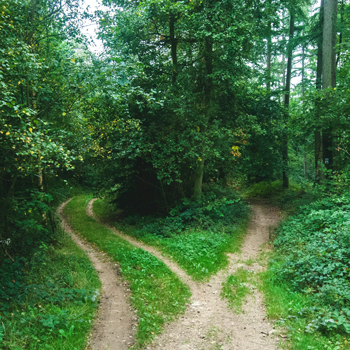 Hard as it is to believe, we don't always make good, rational decisions about the things that matter most to us. This is because of cognitive bias: "the way a particular person understands events, facts, and other people, which is based on their own particular set of beliefs and experiences and may not be reasonable or accurate." (Cambridge Dictionary)
Our cognitive biases distort our understanding of the world and influence how we make decisions.
What if you could learn to recognize your biases and understand yourself more clearly so that you could make better decisions? During a "normal" time, this could be helpful and bring clarity to your life. At this particular, "new normal," time in 2020, during a pandemic that is impacting every aspect of our lives, bringing with it stress and uncertainty, it could be life-changing.
The founders of Clearer Thinking have developed fun, interactive free tools and mini-courses that can help you gain insight into your thinking and improve your decision-making skills. Try these:
How Rational Are You, Really?: Reasoning skills are the key to success in many areas of life, and like any skill, they can be improved with attention and effort. This quiz is your roadmap for becoming a more rational thinker.
The Decision Advisor: Facing a tough or important life decision? The Decision Advisor can walk you through even the most complicated and knotty situations in minutes, so you can come out on the other side with a clearer idea of what to do.
Mental Traps: Scientists have discovered a slew of systematic errors in human thought. Learn about a few in this cognitive bias crash course.
Can You Detect Weak Arguments?: Find out how well you can spot misleading rhetoric and recognize your own bias.
Belief Challenger: Our beliefs determine our behavior and how we interact with others. Refine your beliefs and form truer views with this tool.