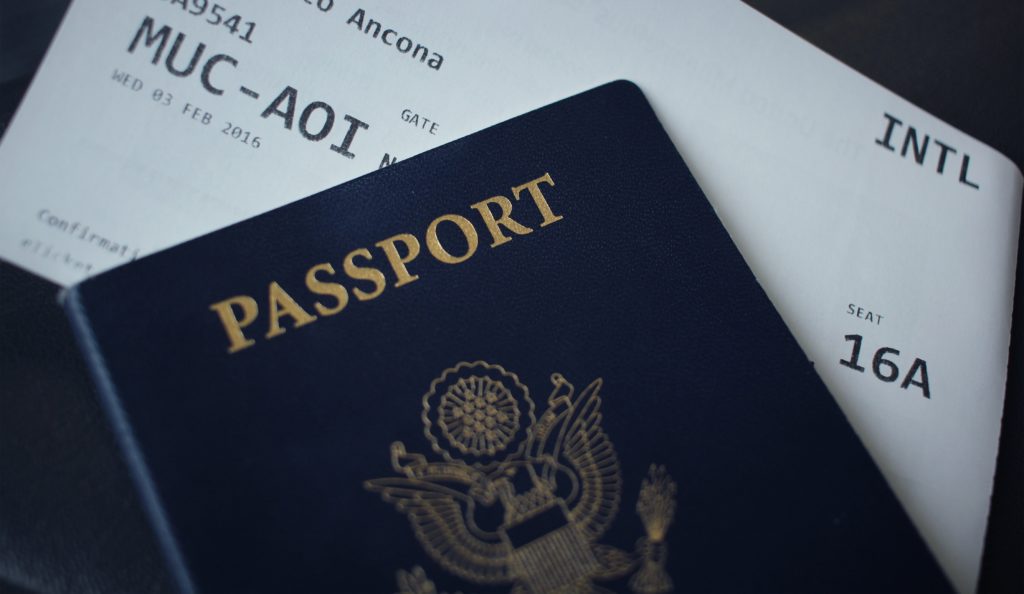 As travel continues to increase after the "pandemic pause," many American citizens are rushing to get U.S. passports.
That's good news for scammers and identity thieves who prey on travelers desperate to obtain a new or renewed passport before a trip.
Passport applications ask for sensitive personal information, including:
Your Social Security number
Your date of birth
Proof of citizen documentation (often a birth certificate)
Identity thieves can use this information to open new credit accounts, access bank accounts, take out loans, and more. They can also profit by selling your personal information to other online criminals.
Anyone who provides sensitive information to a website or company claiming it can expedite a U.S. passport or book a passport appointment is at high risk of identity theft.
How to Get a Passport in Bucks County
Bucks County Free Library's Bensalem branch is authorized by the U.S. State Department to offer passport services.
All passport services at the Bensalem branch require an appointment, which can be booked for free on our website or in-person at the Bensalem branch. All appointments must be made in the applicant's name.
No other website, company, or agency is authorized to book appointments at the Bensalem branch. Any other person or company offering appointments at our Bensalem branch is a scammer, and you should not give them your personal information or pay for a passport appointment.
Eight other locations in Bucks County are authorized to provide passport services. To ensure your personal information is safe, always book appointments for passport services directly through the location offering services. When in doubt, call the location and ask how to get a passport.
Be sure to avoid:
Websites, online ads, or social media posts offering to speed up your passport application for a fee
Websites, online ads, or social media posts offering "urgent travel" or "expedited" appointments for a fee
Websites that accept gift cards, wire transfers, or Bitcoin as payment for passport services
How to Avoid Passport Fraud
To steer clear of passport scams:
Check the expiration date of your passport now so you're not caught off guard later. You should renew your passport well before any overseas travel, even if it still has a few months left. Some countries require a passport that's valid for six months beyond the dates of your trip.
Never pay to book a passport appointment. The U.S. State Department doesn't charge for appointments, and they don't allow passport acceptance facilities – like libraries and post offices – to charge for appointments.
When booking your passport appointment, find an authorized location close to you. Then reach out directly to book your appointment. Never book an appointment through a website that doesn't belong to the location you're going to visit.
Never pay to fill out a passport form. You can download forms for free from the State Department website.
Never apply for a passport online. You can access the forms online, but you cannot apply for or renew a passport online. Passport applications must be printed out, signed, and submitted with original documents.
Never provide financial or banking information as part of a passport appointment or application.
How to Report Passport Fraud
If you are aware of, or have been a victim of, fraud associated with a U.S. passport, file a complaint with the following agencies:
The U.S. State Department – email PassportVisaFraud@state.gov
You should also notify the bank or credit card company associated with the payment method used to pay for the passport appointment.
For more information on keeping your personal information safe while using the internet, check out this Tech Talk given by Bucks County Free Library's IT director.