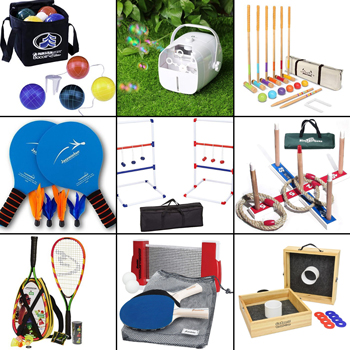 Hosting a barbecue or heading to the beach this summer? Be sure to check out one of our brand new outdoor game sets! These items were just added to the collection and are perfect for plenty of summer fun in the sun!
Don't forget to look for these other fabulous party supply items available in our catalog!
To view this entire collection, search "Party Supplies" in our catalog.
— Recommended by Kathleen L., Collection Management Librarian