In order to reduce wait times for cloudLibrary eBooks and eAudiobooks, we have reduced the hold pickup period for cloudLibrary materials from 4 days to 2 days.
How to Receive Notification of Holds in cloudLibrary
In a browser: Sign in to cloudLibrary, then click on Settings. Make sure the option "Yes, notify me" is selected and the email in the box is correct. Make any changes needed and click "Save."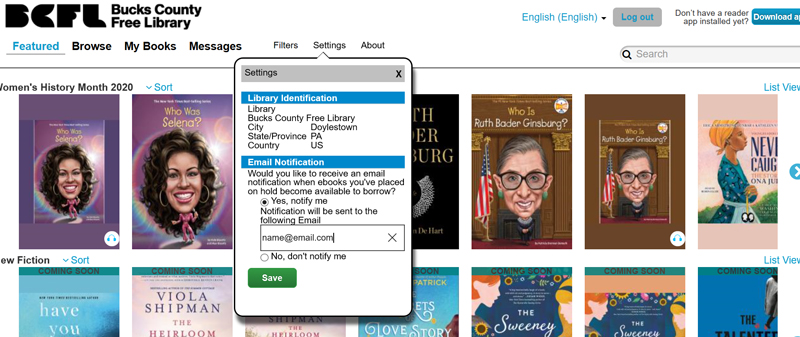 In the app: Tap on "Account" at the bottom of the screen, then tap "Notifications." Choose which notifications you wish to receive (grey switches indicate that you have chosen not to receive a particular notification). Turn on "Email notifications," make sure your e-mail is correct, and tap "Save" in the top right.