Oh the weather outside is frightful, but the virtual programs are so delightful…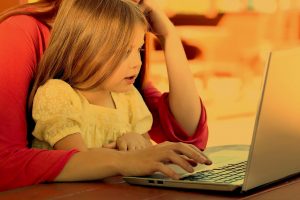 Wait, that's not the lyrics? Well, it should be! Have you taken a look at our virtual calendar of programs recently? There's something for children of all ages.
On Mondays at 10:30 am, you and your little ones can take part in Let's Play School storytimes. After the storytime, drop by the library to pick up the Little Moves badge your child has earned!
Our other virtual storytimes are:
Tuesdays @ 11:30am
Wednesdays @ 10:30am
Thursdays @ 7:00pm
And, alternating Fridays/Saturdays @ 10:30am!
Head to our online events calendar for more information!
Stopping by the library? Grab one of our activity bags (while supplies last). They contain a craft themed around the Badge Squad badge of the month: The Betsy Ross. Each week of the month we'll be introducing a new program for our elementary-aged friends. Check back every Monday to find out how to participate in a virtual escape room, an art show, a downloadable game, and a challenge to beat some Guinness World Record setting pets!