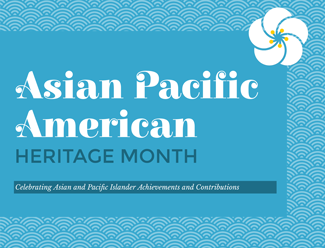 I love the month of May because it's Asian Pacific American Heritage Month! Every May we celebrate the contributions, influence, and achievements of Asian and Pacific Islanders in America. Even though the month is almost over, you can read books by and about people of Asian and Pacific Islander heritage anytime!
This month and these books are especially important to me because, as an Asian American, I didn't grow up seeing myself reflected in the books I read. Thankfully there are so many more options for Asian and Pacific Americans these days. Here is a small collection of curated picks from Asian and Pacific Islander American authors published within the past few years to get you started. I have personally read most of these books, and the ones I haven't read are on my To Be Read List. Happy reading, friends!
All the books in this list are available as e-books or e-audiobooks.
Adult Picks
The Farm by Joanne Ramos
Nestled in New York's Hudson Valley is a luxury retreat boasting every amenity: organic meals, personal trainers, daily massages – and all of it for free. In fact, you're paid big money to stay here. The catch? For nine months you can't leave the grounds, your movements are monitored, and you are cut off from your former life while you dedicate yourself to the task of producing the perfect baby.
On Earth We're Briefly Gorgeous by Ocean Vuong
Written when the speaker, Little Dog, is in his late twenties, a letter unearths a family's history that began before he was born – a history whose epicenter is rooted in Vietnam – and serves as a doorway into parts of his life his mother has never known, all of it leading to an unforgettable revelation. At once a witness to the fraught yet undeniable love between a single mother and her son, it is also a brutally honest exploration of race, class, and masculinity.
Dear Girls: Intimate Tales, Untold Secrets, and Advice for Living Your Best Life by Ali Wong
Ali Wong's heartfelt and hilarious letters to her daughters (the two she put to work while they were still in utero) covering everything they need to know in life, like the unpleasant details of dating, how to be a working mom in a male-dominated profession, and how she trapped their dad. Though addressed to her daughters, Ali Wong's letters are absurdly funny, surprisingly moving, and enlightening (and gross) for all.
Buttermilk Graffiti: A Chef's Journey to Discover America's New Melting-Pot Cuisine by Edward Lee
American food is the story of mash-ups. Immigrants arrive, cultures collide, and out of the push-pull come exciting new dishes and flavors. But for Edward Lee, who, like Anthony Bourdain or Gabrielle Hamilton, is as much a writer as he is a chef, that first surprising bite is just the beginning. What about the people behind the food? What about the traditions, the innovations, the memories? A natural-born storyteller, Lee decided to hit the road and spent two years uncovering fascinating narratives from every corner of the country.
Pachinko by Min Jin Lee
Pachinko is a historical novel that follows four generations of a Korean family that migrates to Japan, following a large ensemble of characters who must deal with the legal and social discrimination they face as immigrants. In order to move up in society, the family opens a pachinko parlor, a slot machine style game popular in Japan, from which the book takes its name.
Young Adult Picks
Rani Patel in Full Effect by Sonia Patel
Almost seventeen, Rani Patel appears to be a kick-ass Indian girl breaking cultural norms as a hip hop performer in full effect. But in truth, she's a nerdy flat-chested nobody who lives with her Gujarati immigrant parents on the remote Hawaiian island of Moloka'i. Her love of hip hop and her frustration with her parents leads her to fall for a much older man who introduces her to an underground hip hop crew.
There's Something About Sweetie by Sandhya Menon
In a moment of weakness, Ashish Patel lets his parents set him up with an Indian American girl. Per their rules, he'll be taking his date on "fun" excursions like visiting a Hindu temple and his eccentric Gita Auntie. His date, Sweetie Nair, is many things: a formidable track athlete, a loyal friend, and a shower-singing champion. Oh, and she's also fat. To Sweetie's parents, this last detail is the kiss of death. Sweetie decides to show the world what she's really made of. Both Ashish and Sweetie have something to prove, but with each date they find themselves falling for one another. Can they find their true selves without losing each other?
Laura Dean Keeps Breaking Up With Me by Mariko Tamaki, illustrated by Rosemary Valero-O'Connell
In this sweet and spirited tale of young love, Laura Dean is the most popular girl in high school and she's Freddy's dream girl: charming, confident, and SO cute. There's just one problem: Laura Dean is maybe not the greatest girlfriend. As their on-again-off-again relationship spirals out of control, Freddy has to wonder if it's really Laura Dean that's the problem. Maybe it's Freddy, who is rapidly losing her friends, including her best friend who needs her now more than ever.
Patron Saints of Nothing by Randy Ribay
Jay Reguero plans to spend the last semester of his senior year playing video games before heading to college in the fall. But when he discovers his Filipino cousin Jun was murdered as part of President Duterte's war on drugs, and no one in the family wants to talk about what happened, Jay travels to the Philippines to find out the real story. Hoping to uncover more about the events that led to Jun's death, Jay is forced to reckon with the many sides of his cousin before he can face the whole horrible truth – and the part he played in it.
Children's Picks
A Different Pond by Bao Phi
This 2018 Caldecott Honor Book is an unforgettable story about a simple event – a long-ago fishing trip. It is a powerful, honest glimpse into a relationship between father and son – and between cultures, old and new.
Front Desk by Kelly Yang
Winner of the Asian Pacific American Award for Children's Literature. Mia has a lot of secrets. #1: She lives in a motel, not a big house, where every day after school she tends the front desk. #2: Her parents hide immigrants in the hotel. #3: She wants to be a writer, but her mother thinks she should stick to math. Will Mia be able to hold onto her job, help the immigrants and guests, and go for her dreams?
Dragon Pearl by Yoon Ha Lee
Rick Riordan Presents a space opera about thirteen-year-old Min, who comes from a long line of fox spirits. But you'd never know it by looking at her. To keep the family safe, they must appear as humans at all times. Min longs to escape from all the household rules, so when she hears that her older brother Jun is suspected of leaving his post in the Space Forces to search for the Dragon Pearl, she decides to run away to find him and clear his name.
Game of Stars by Sayantani DasGupta
When the Demon Queen shows up in her bedroom, smelling of acid and surrounded by evil-looking bees, twelve-year-old Kiranmala is uninterested. After all, it's been weeks since she last heard from her friends in the Kingdom Beyond, the alternate dimension where she was born as an Indian princess. But after a call to action, Kiran decides to return to her homeland, where society is fraying, a reality show is taking over, and her friends are in danger.
— Yoonmee H., Assistant Library Manager, Bensalem Branch