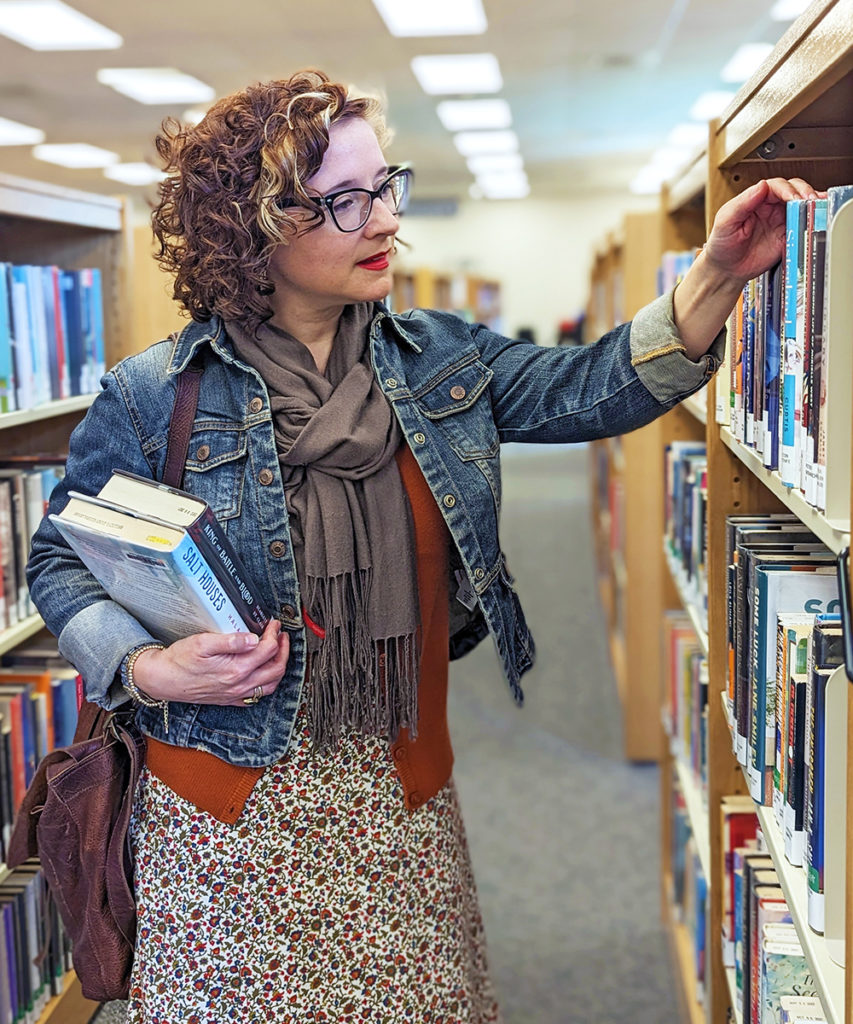 Haddi has been fighting with her sister for years.
Not about the usual sibling squabbles — this fight is about books.
At the Yardley-Makefield branch of Bucks County Free Library, Haddi stocks up on ammunition for The Book War: her annual competition against her sister, Hannah, to see who can read more books each year. They log their selections on a website dedicated to the project.
"A few years ago around Christmas, we were talking about the books we had read that year, and as you would expect with siblings, it turned into a competition," Haddi explains. "And The Book War was born!"
The project may be called The Book War, but reading gives Haddi "a window into the lives and experiences throughout history I would not have access to otherwise."
"Hearing those voices teaches me the truth of perspectives that are not my own," she says. "For many people, libraries are the only access to those other perspectives – through books, periodicals, computers and the internet, programs, and safe spaces. I've found public libraries to be invaluable."
Donate
Books bring people together – and you can help give Bucks County more books! Each $20 raised during Bucks for Books adds another book to library shelves or the digital collection.