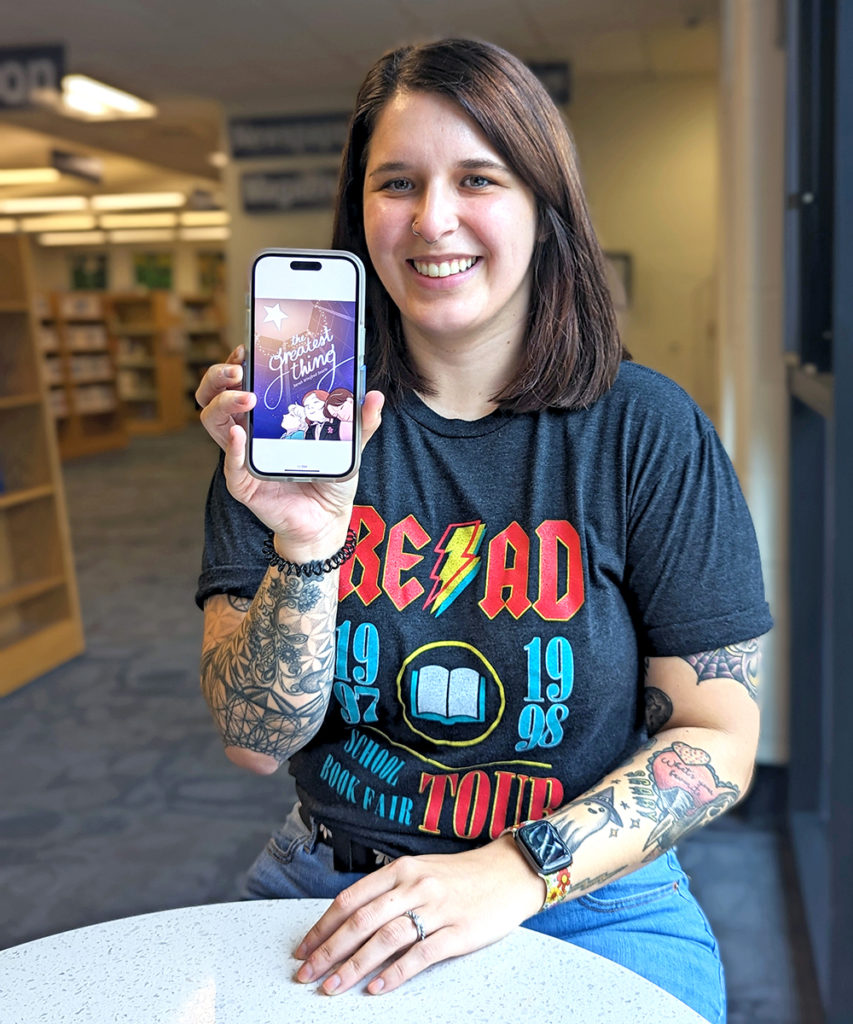 Books transport Courtney to other worlds – and she wants to get there as easily as possible.
"Anytime I can escape into a book, I want to," she says, "and I need my books to be accessible."
In the first three months of 2023, Courtney flew through 22 books. Half were e-books or audiobooks from Bucks County Free Library's digital collection.
"I'm on the cloudLibrary app daily," she says. "I've had joint pain my whole life and sometimes my fingers cramp up, so it's much easier to read on my tablet because it's super light. I can also change the font, size and background color of an e-book, which I need after working on a computer all day. I'm glad I'm seeing so many more e-books lately!"
Rather than buying the many e-books and audiobooks she enjoys, Courtney knows she can always turn to the library.
"I fully support buying books locally, but getting them for free through the library is such a relief," she says. "The more invested in accessible books, the better."
Donate
Help the library offer books in accessible formats! Your gift to Bucks for Books will support Bucks County Free Library's digital collection – which grows more popular every year – while maintaining a strong physical collection.