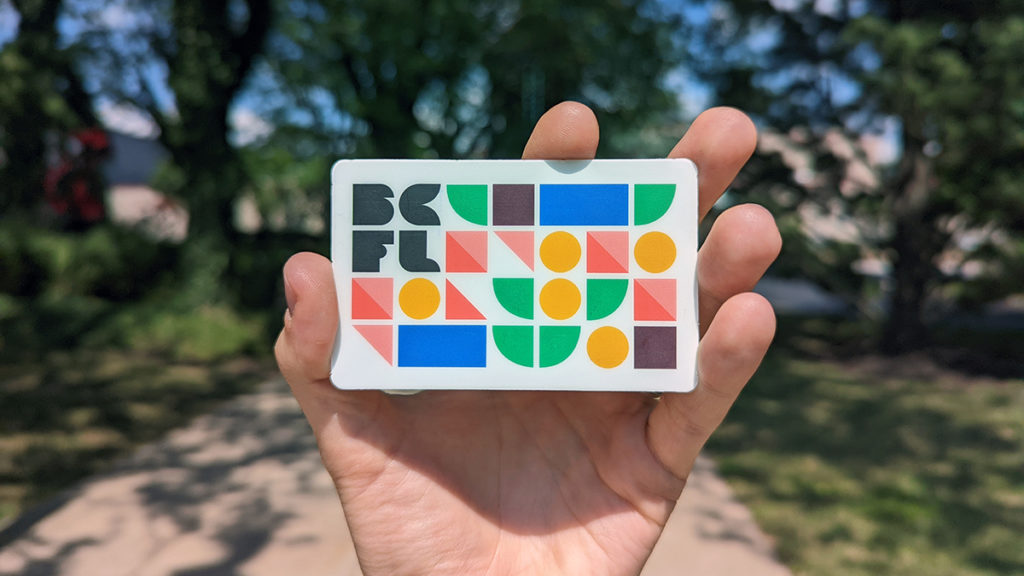 New to the area? Need a library card for your child? You can apply at any branch of Bucks County Free Library – or start the process right on our website.
Apply Online
You'll need to provide an email address to register online. After you register, you can use your new online account to place holds on items in the library catalog.
You'll have three months to come to any branch and pick up your physical card. A physical card is needed to check out physical items, reserve meeting rooms, and use library computers.
Who Can Get a Bucks County Library Card
You or your child can get a Bucks County library card if you:
live in Bucks County
work in Bucks County
own a business or property in Bucks County
attend school in Bucks County
When you pick up your physical library card, you'll need to show proof of identity and evidence of one of the above. If your driver's license or state ID shows that you live in Bucks County, no additional evidence is needed. If not, you'll need to bring evidence that you work, attend school, or own a business or property in Bucks County.
Where Your Bucks County Library Card Works
A Bucks County library card works at all public libraries in the county – regardless of where you got it. You can pick up holds, check out items, and return items to any of Bucks County's 18 public libraries.  
Your Bucks County library card also works on Bucks County Free Library's e-library. The e-library offers services like e-books and audiobooks, digital magazines and newspapers, financial tools, family research websites, and more. You'll need your library card number and PIN (not your online account password) to use the e-library.