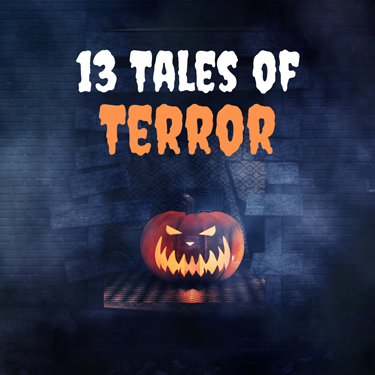 I love it when the weather turns cool and you can start to wear sweaters. It's my favorite time of year. When the leaves turn and fall, and the smell of rot clings to the air like hungry ghosts suffering from denial. I love Halloween when you can put on a costume and pretend to be who you really are.
This is the time of year when we give ourselves a little leeway to face what scares us. And we all know there's plenty out there to fuel our nightmares. But scary books have always been a solace when times are frightening. It's good to know these stories are stuck between the dust jackets.
If you're looking for something spooky, or you want to give yourself a haunt, here is a small sampler:
Wild Seed by Octavia E. Butler
This sci-fi/horror novel contains shapeshifters, immortality, race, and gender. Butler excels at exploring the horror of being human.
The Ghost Bride by Yangsze Choo
For lovers of books with a strong sense of place, this ghost story is set in 19th century Malaysia. It's also set in the afterworld.
The Haunting of Tram Car 015 by P. Djeli Clark
This slim novella feels more like steampunk than horror. But it's got exorcisms, djinn, and a really fun detective story.
The Good House by Tananarive Due
For fans of Stephen King, this is a dark haunted house story with a sweeping family saga.
The Only Good Indians by Stephen Graham Jones
What happens to a bunch of guys who go out hunting and shoot down a herd of elk? Nothing at first. But years later, something is taking its revenge.
The Hunger by Alma Katsu
The Donner Party gets a supernatural twist. With its contemplation of witches and demons, this is a spooky historical reimagining.
The Drowning Girl by Caitlín R. Kiernan
The strange memories of a schizophrenic girl who doesn't know whether what she sees is real or not. And what she sees are ghosts, mermaids, and werewolves. Lyrical and literary, the tone is more eerie than scary.
The Graveyard Apartment by Mariko Koike (Translated by Deborah Boliver Boehm)
There's a graveyard. And there is an apartment building. Put the two together and you get a creepy modern take on the haunted house.
The Ballad of Black Tom by Victor LaValle
A retelling of H.P. Lovecraft's "The Horror at Red Hook"? Yes, please! For fans of Lovecraft Country who want to continue exploring racism in horror.
Certain Dark Things by Silvia Moreno-Garcia
Vampires in Mexico City are descendants of Aztec blood drinkers while also being a metaphor for modern gang warfare.
The Hole by Hye-young Pyun
An unnerving novel of isolation, the main character is paralyzed and disfigured after a car accident. If claustrophobia is your fear, then this is your exposure therapy.
Frankenstein in Baghdad by Ahmed Saadawi (Translated by Jonathan Wright)
Hadi just wants to collect strewn body parts in war-town Baghdad and stitch them together so that the government will permit a proper burial. But the corpse goes missing and strange murders result. A new take on the classic trope of monstrosity.
Affinity by Sarah Waters
Brooding, moody, and gothic. If you enjoy taking long, creepy strolls through penitentiaries talking to ghosts, this book will be sure to haunt your dreams.
— Brian W., Assistant Branch Manager, Quakertown Branch