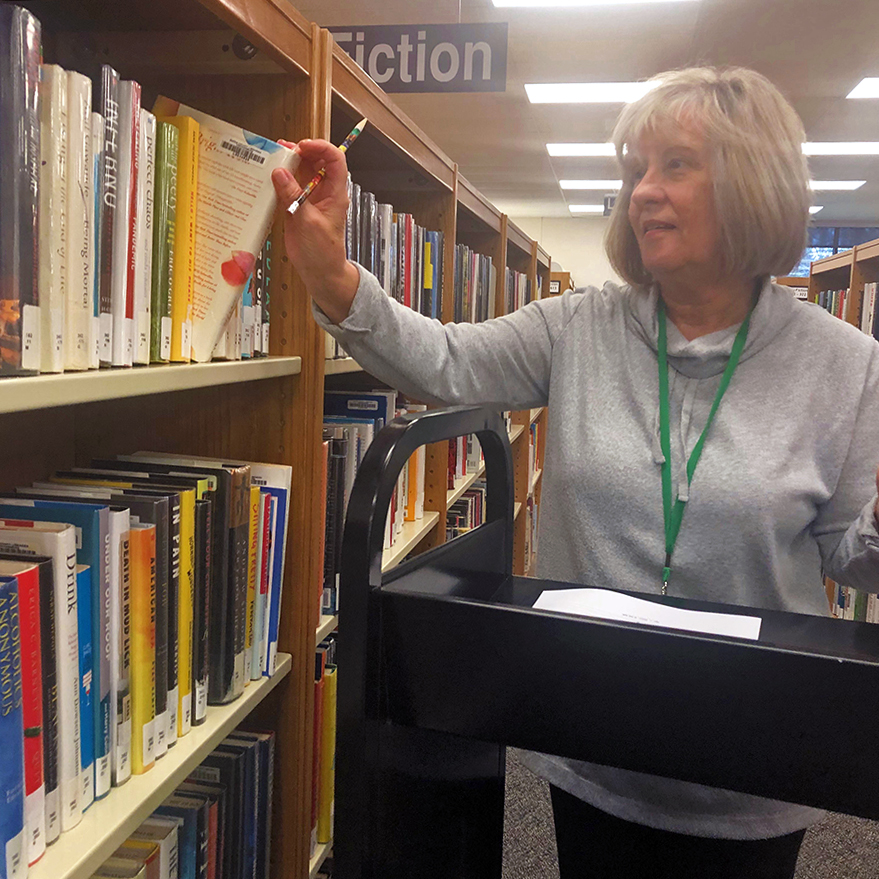 After using Bucks County Free Library for many years, Pat Dunn wanted to give back.
She began volunteering at the Yardley-Makefield branch after retiring in 2019.
"Then COVID came," Pat says. "When the libraries were closed during the pandemic, I saw even more what a value the library is to the community. I was buying books myself and thought, 'Wow, they're so expensive. The library is such a wonderful service.'"
Now that volunteering has resumed at all branches, Pat has returned to help the Yardley-Makefield branch with holds.
Some days she places processed holds on a designated shelf to wait for pickup. Other days, she locates titles that have been put on hold and removes them from the shelf so they can be reserved for the person who requested them.
"I enjoy reading and working with the books," Pat says. "I get to see different titles, authors, the latest releases, and what people are reading." She's always excited to discover a new mystery or suspense novel and particularly likes James Patterson, Elin Hilderbrand, and Kristin Hannah books.
"If you like reading and want to make a difference each week, volunteering at the library is a wonderful way to give back!"