Summer learning isn't just about retaining information from the last school year. It's also an opportunity for kids to explore their interests or focus on one particular subject.
Bucks County Free Library is here to help your budding scientist, artist or engineer explore the world of STEAM (Science, Technology, Engineering, Arts and Mathematics)! Each branch offers hundreds of STEAM books that are perfect for summer learning.
You'll find even more STEAM books on the cloudLibrary e-book and audiobook platform. 
Art & Science Projects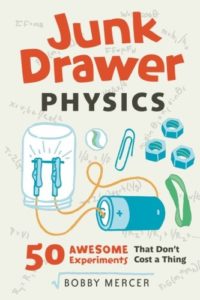 30-Minute Chemistry Projects by Anna Leigh
A Kid's Guide to Sewing by Sophie Kerr
Amazing Science: 83 Hands-on S.T.E.A.M. Experiments for Curious Kids by Aubre Andrus
Be a Maker by Katey Howes
Gardening Lab for Kids by Renata Fossen Brown
Gross Science Projects by Kelly Milner Halls
Junk Drawer Physics by Bobby Mercer
ProjectKid: 100 Ingenious Crafts for Family Fun by Amanda Kingloff
---
Cooking and Baking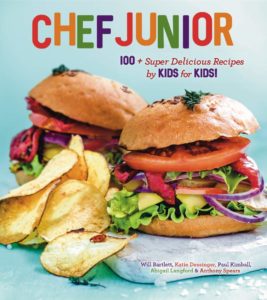 The Big, Fun Kids Cookbook by Food Network Magazine
 Chef Junior: 100 Super Delicious Recipes by Kids for Kids by Will Bartlett
The Complete Cookbook for Young Scientists by America's Test Kitchen Kids
Kate the Chemist: The Awesome Book of Edible Experiments for Kids by Kate Biberdorf
Kid in the Kitchen: 100 Recipes and Tips for Young Home Cooks by Melissa Clark
Super Good Baking for Kids by Duff Goldman
The Official Harry Potter Baking Book by Joanna Farrow
---
Engineering and Technology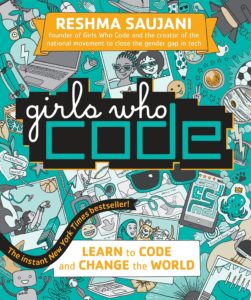 Ada Twist, Scientist: Exploring Flight! by Andrea Beaty
Cars: Engines That Move You (Science Comics) by Dan Zettwoch
Girls Who Code: Learn to Code and Change the World by Reshma Saujani
How a House is Built by Gail Gibbons
I Want to Be a Pilot by Laura Driscoll
I Want to Be an Engineer by Laura Driscoll
Robots and Drones: Past, Present and Future (Science Comics) by Mairghread Scott
Rockets: Defying Gravity (Science Comics) by Anne Drozd
Skyscrapers: The Heights of Engineering (Science Comics) by John Kerschbaum
You Can Code: Make Your Own Games, Apps and More in Scratch and Python by Kevin Pettman
---
Human Biology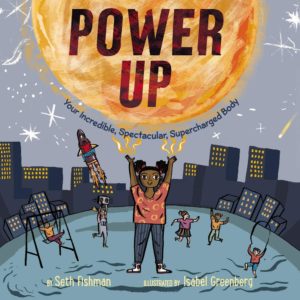 Bodies Are Cool by Tyler Feder
Human Body by Kev Payne
Parts by Tedd Arnold
Power Up: Your Incredible, Spectacular, Supercharged Body by Seth Fishman
The Brain: The Ultimate Thinking Machine (Science Comics) by Tory Woollcott
---
Math
Do Not Open This Math Book by Danica McKellar
Look, I'm a Mathematician by DK
Sir Cumference and the Fracton Faire by Cindy Neuschwander
Sir Cumference and the Roundabout Battle by Cindy Neuschwander
There's Math in My Origami! By Fumiaki Shingu
---
The Natural World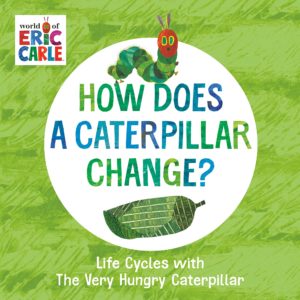 Astrophysics for Young People in a Hurry by Neil deGrasse Tyson
The Brilliant Deep: Rebuilding the World's Coral Reefs by Kate Messner
Can You Hear the Trees Talking? by Peter Wohlleben
Dinosaurs: Fact and Fable by Seymour Simon
From Seed to Plant by Gail Gibbons
How Does a Caterpillar Change? by Eric Carle
It's Raining! by Gail Gibbons
My Weird School Fast Facts: Dinosaurs, Dodos and Wooly Mammoths by Dan Gutman
My Weird School Fast Facts: Dogs, Cats and Dung Beetles by Dan Gutman
Rocks and Minerals: Geology from Caverns to the Cosmos (Science Comics) by Andy Hirsch
Volcanoes: Fire and Life (Science Comics) by Jon Chad
Wild Weather: Storms, Meteorology, and Climate (Science Comics) by M. K. Reed
Solar System: By the Numbers by Steve Jenkins
The Story of Snow by Mark Cassino