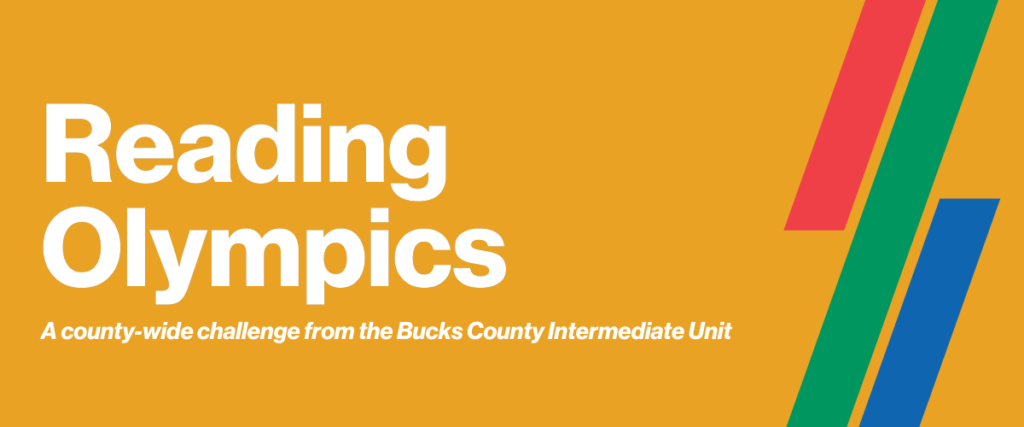 The Bucks County Intermediate Unit has released the 2023 Reading Olympics lists. Download the list for:
Ready to read? Check out the 2023 Reading Olympics shelf in cloudLibrary to download e-book and audiobook versions, or place holds through our catalog and visit your closest branch to pick up print books.
How Reading Olympics Works
Reading Olympics is a county-wide program for elementary and secondary school students. It's designed to help young readers explore quality literature on a variety of topics and writing styles. Reading Olympics uses a team format, allowing groups of 8 to 16 students to work together on the lists.
The program culminates in a special celebration that all teams are invited to attend. Teams get to participate in questions about what they've read, and all participants receive a ribbon. Learn more on the Bucks County Intermediate Unit's website.