Noah's fingers flip through each book, his focus trained on cover after cover. When he finds a children's book that isn't in the right place, he slides it out, flips through the pile until he's found the correct location, and drops it in. Then he's right back on the search for more misplaced books.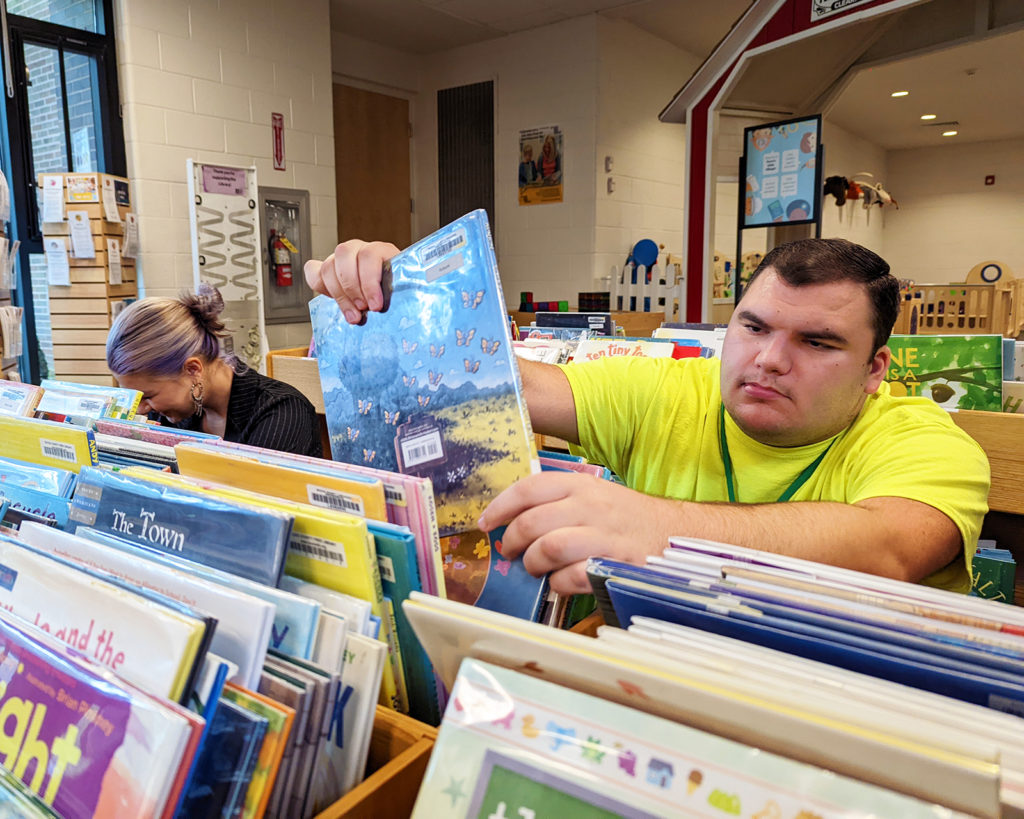 Organizing books is an important job: it helps kids find their books more easily at the Langhorne branch of Bucks County Free Library.
And it's helpful for Noah, too. "It's one hour a week, but he really looks forward to it," says Noah's mother, Jennifer. "It helps keep him present."
Noah and his assistant, Julyanna, have spent countless Thursday mornings organizing books at the Langhorne branch. Other times, Noah assembles craft kits for children to take home. Last week, he prepared crafts for a Halloween program.
When the weather is nice, you'll find Noah and Julyanna helping kids enjoy Parachute Play in the courtyard. "They're really smart," he says.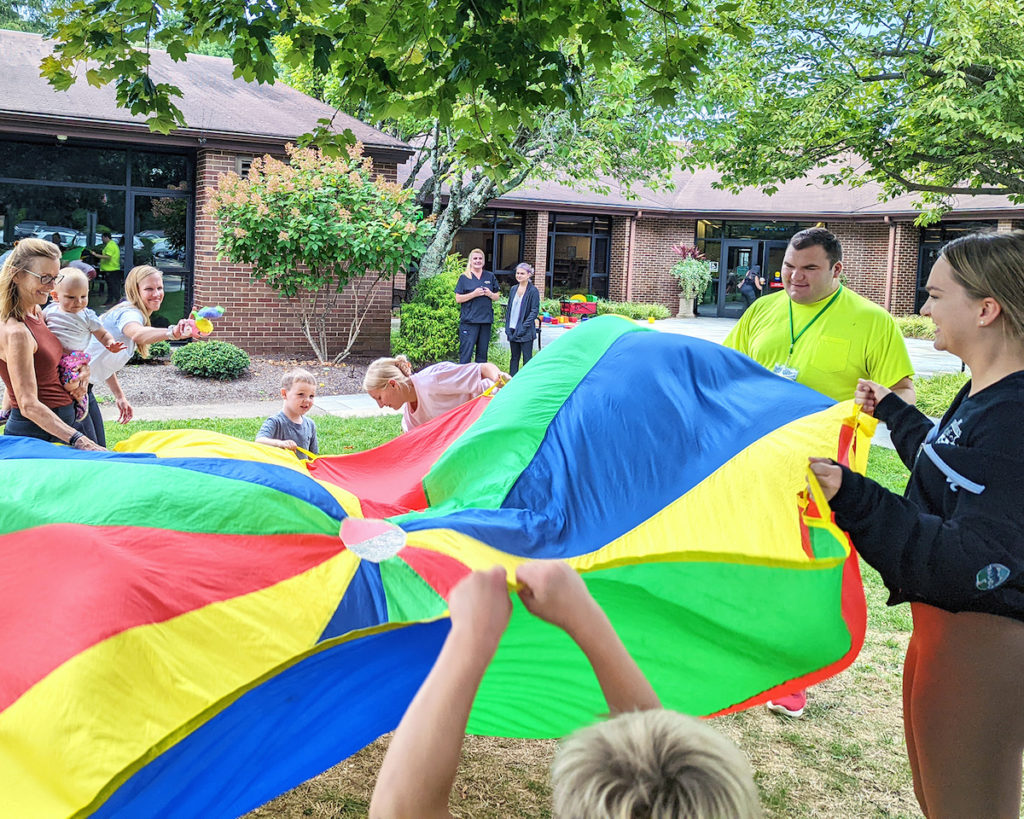 Noah began volunteering at Bucks County Free Library in March 2022. "After two years of being inside, he needed something to do," Jennifer says. "The pandemic was devastating for special needs people like Noah. For us, the library has been a godsend."
Noah had several options for places he could volunteer his time. After trial periods with a day care, a church, and the library, he opted to keep working with the library. "I like the library," he says. "I'll keep volunteering here."
That's good news for the staff at the Langhorne branch, who look forward to Noah and his positive energy every week. "We're all extremely grateful to Noah for coming in each week with a big smile," says Sharon Rader, manager at the Langhorne branch. "He's always ready to help in whatever way he can."
Thank you, Noah!