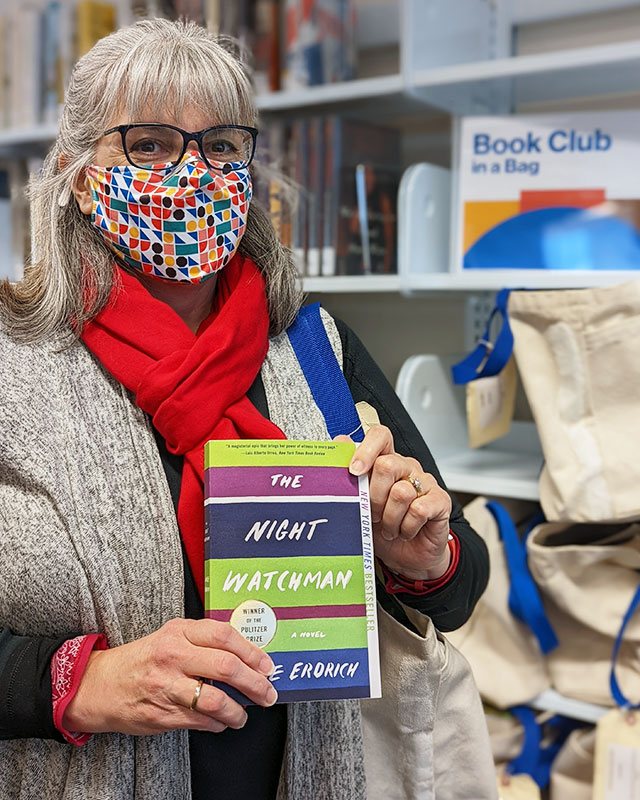 Take the guesswork out of your book club's next read! Six new titles have been added to the library's Book Club in a Bag collection:
The Book of Lost Names by Kristin Harmel
Klara and the Sun by Kazuo Ishiguro
The Night Watchman by Louise Erdrich
This Tender Land by William Kent Krueger
Maid: Hard Work, Low Pay, and a Mother's Will to Survive by Stephanie Land
The Warmth of Other Suns by Isabel Wilkerson
With these new additions, you can choose from over 40 Book Club in a Bag titles. Book Club in a Bag provides everything you need for your next book club meeting – whether you're forming a new club or you've participated for years.
Each bag contains:
8 to 10 copies of a title chosen for book discussion groups
A facilitator's guide for leading a discussion
A list of discussion questions
To borrow a bag, select your title and then check out using the barcode on the folder in your bag. When you're done, return the books, the folder and its contents, and the bag. You can borrow a bag for three weeks and renew it for another three weeks if nobody else has placed a hold on it.
If the title you want isn't at your closest library, just place a hold and pick up your bag at a more convenient location.
Share your Book Club in a Bag experience! When you post about your book club on social media, tag @bucksctylib on Facebook or Instagram.