Sometimes, we could all use a little magic in our lives. Whether it's through our favorite meal, a warm sweater, a fuzzy friend, or a new book, it's always nice to feel the magic around us. And there are lots of good books full of magic on our shelves! Most people know about Harry Potter and Percy Jackson, but there are many other titles brimming with magical fun to be found.
Here are a few of our recommendations:
---
Matilda by Roald Dahl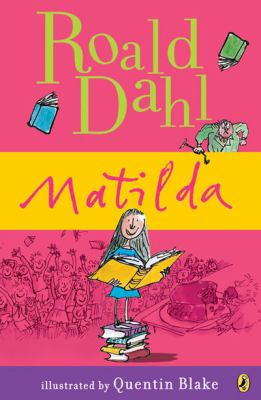 Matilda Wormwood is only five years old, but she is a genius. Unfortunately, her parents don't care enough to even notice. Worse, her horrible headmistress, Miss Trunchbull, is a bully who makes life difficult—especially for Matilda's teacher, Miss Honey, and her friends. This one is a classic and a fun read for anyone of any age who loves to see magic used to save the day and give bullies like Miss Trunchbull their just desserts!
---
Dragons in a Bag by Zetta Elliot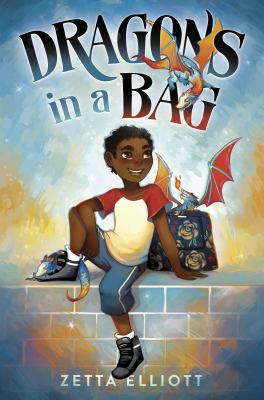 When Jaxon is sent to spend the day with a mean old lady his mother calls Ma, he finds out she's not his grandmother–but she is a witch! She needs his help delivering baby dragons to a magical world where they'll be safe. There are two rules when it comes to the dragons: don't let them out of the bag, and don't feed them anything sweet. It should be easy to do, but… Jaxon will just have to find the dragons before it's too late!
---
Circle of Magic series by Tamora Pierce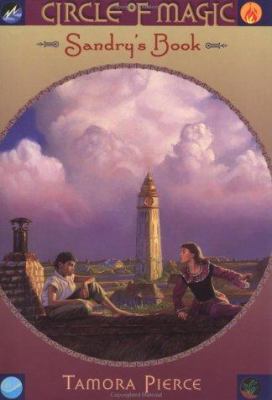 There is magic in everything in Emelen from the plants to weather to the things people make. Sandry, Daja, Tris, and Briar are four kids who have been through a lot: shipwrecks, plagues, and losing family. But they've been found to have interesting powers and have been brought together to Winding Circle to be taught. Watched over by the mages Lark, Rosethorn, Frostpine, and Niko, the four struggle to be friends, to exercise their magic, and to survive.
---
Akata Witch by Nnedi Okorafor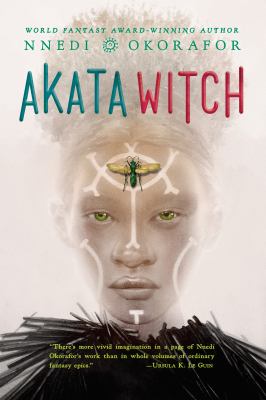 Twelve-year-old Sunny lives in Nigeria, but she was born American. Her features are African, but she's albino. She's a terrific athlete, but can't go out into the sun to play soccer. There seems to be no place where she fits in. And then she discovers something amazing—she is a "free agent" with latent magical power. Soon she's part of a quartet of magic students, studying the visible and invisible, learning to change reality. But will it be enough to help them when they are asked to catch a career criminal who knows magic too? Sometimes called the Nigerian Harry Potter, this book and its sequel are full of new magic, friends, and adventure!
---
The Girl Who Drank the Moon by Kelly Barnhill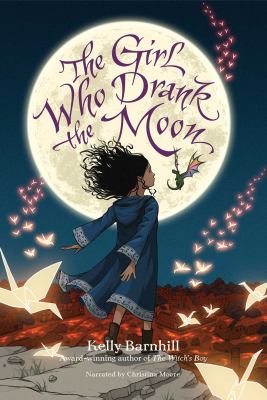 Every year, the people of the Protectorate leave a baby as an offering to the witch who lives in the forest. They hope this sacrifice will keep her from terrorizing their town. But the witch in the Forest, Xan, is kind. She shares her home with a wise Swamp Monster and a Perfectly Tiny Dragon. Xan rescues the children and delivers them to welcoming families on the other side of the forest, nourishing the babies with starlight on the journey. But one year, Xan accidentally feeds a baby moonlight instead of starlight, filling the ordinary child with extraordinary magic. She raises the girl, Luna, as her own to teach her to control the magic that will be ready to emerge when she turns 13.
---
Love, Sugar, Magic series by Anna Meriano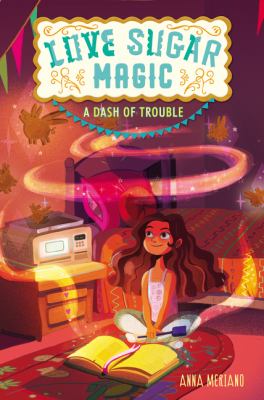 Leonora Logroño's family owns the most beloved bakery in Rose Hill, Texas, and spends their days conjuring delicious cookies and cakes for any occasion. And that's real conjuring. Her mother, aunt, four older sisters, and Leo too are brujas—witches of Mexican ancestry—who pour a little bit of sweet magic into everything that they bake. Whether it's helping her best friend, dealing with spirits, or trying to find the perfect recipe, Leo's always up for the challenge. Check out this series that's "filled to the brim with amor, azúcar, y magia."