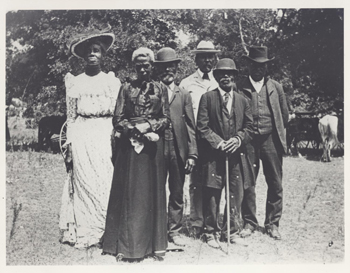 On June 19, 1865, two-and-a-half years after President Lincoln signed the Emancipation Proclamation, more than 250,000 enslaved people in Texas were finally told they were free. This day came to be known as "Juneteenth," and since the late 1800s has been celebrated annually as a commemoration of the end of slavery in the United States.
Recent events have put the spotlight on Juneteenth, and just this week, Governor Wolf declared June 19 to be Juneteenth National Freedom Day in Pennsylvania. The majority of states officially recognize the day, though it is not a national holiday.
As with many annual summer celebrations, food, parades, music, and family get-togethers are important aspects of Juneteenth (though the holiday will be celebrated differently this year due to COVID-19).
In honor of Juneteenth, we've put together a curated list of "Juneteenth Reads" (fiction and nonfiction titles and cookbooks) in cloudLibrary. For more reads, check out the Juneteenth titles in Hoopla (for adults and children).
You can also learn about the history and celebrations of Juneteenth with the following resources.
The History of Juneteenth
Food and Drink
Image Credit: Stephenson, Mrs. Charles (Grace Murray). [Emancipation Day Celebration, June 19, 1900.] Austin History Center