Welcoming Week (Sept 10-19th, 2021) is a time for communities and neighbors to come together to help everyone, regardless of background, to feel seen, respected, and welcomed.
I can relate to feeling unwelcome in many spaces because of the way I look. Strangers often ask me where I'm "really from" or what nationality I am because, to them, I do not look like I am a real American. Their questions imply that I don't really belong. Most of us can relate to feeling like we don't belong in one way or another. Think back on a time when you felt out of place, maybe it was when you started a new school or job, joined a sports team, or when you moved to the area. Combine those feelings of not belonging with language barriers and cultural differences, and you might understand how immigrants, like myself, and refugees often feel in our communities.
Because we all understand the feeling of exclusion, we also understand how to make others feel welcome. When we all feel a sense of inclusion and belonging, our communities prosper because each individual feels safe to use their skills and talents to the best of their abilities.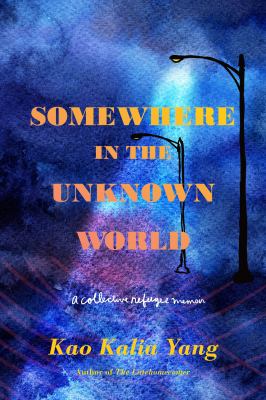 Reading is also a great way to broaden our understanding of the immigrant and refugee experience in America. One of my personal favorites is Somewhere in the Unknown World: A Collective Refugee Memoir by Kao Kalia Yang. Yang, a Hmong refugee, interviewed refugees and gave life to their stories; each chapter we meet someone different such as Siah who escaped being murdered by rebels in Liberia, Afghani who flees from the Taliban, and her own uncle Fong Lee who was a Hmong soldier trained by American CIA. The stories are complicated, tragic, and don't follow a neat, tidy path from despair to hope in America. Although I'm not a refugee, I relate to the themes of loneliness and ostracization found in many of the stories. Reading this book gave me a better sense of the varied experiences of refugees, what brought them to this country, and their experiences when they got here.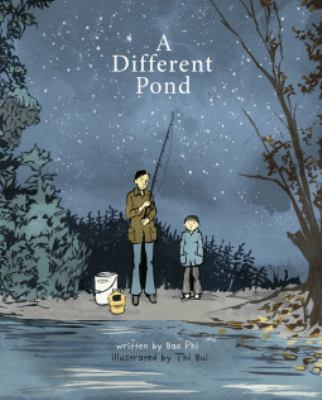 Another favorite is the picture book A Different Pond written by acclaimed poet Bao Phi and illustrated by Thi Bui. (Full disclosure and humble brag: Bao Phi is an old friend from my college days, but his book is excellent and I'd recommend it even if I didn't know him.) The story follows a young boy who goes fishing with his father in the wee hours of the morning because "everything in America costs a lot of money." But the fishing trips are more than just about procuring food for the family; on this trip the boy learns why his family left Vietnam to become refugees in America. It's a beautiful, quiet story that will resonate with both young children and adults.
If these stories speak to you and you're interested in taking action by getting involved in Welcoming Week, check out www.welcomingamerica.org for information about the national campaign. Locally, Philadelphia is hosting Welcoming Week 2021 with both in-person and virtual events. Of course, ensuring everyone feels a sense of belonging isn't just reserved for one week out of the year. May we strive for inclusive communities where everyone feels safe to live to their full potential all year long.
Yoonmee H.