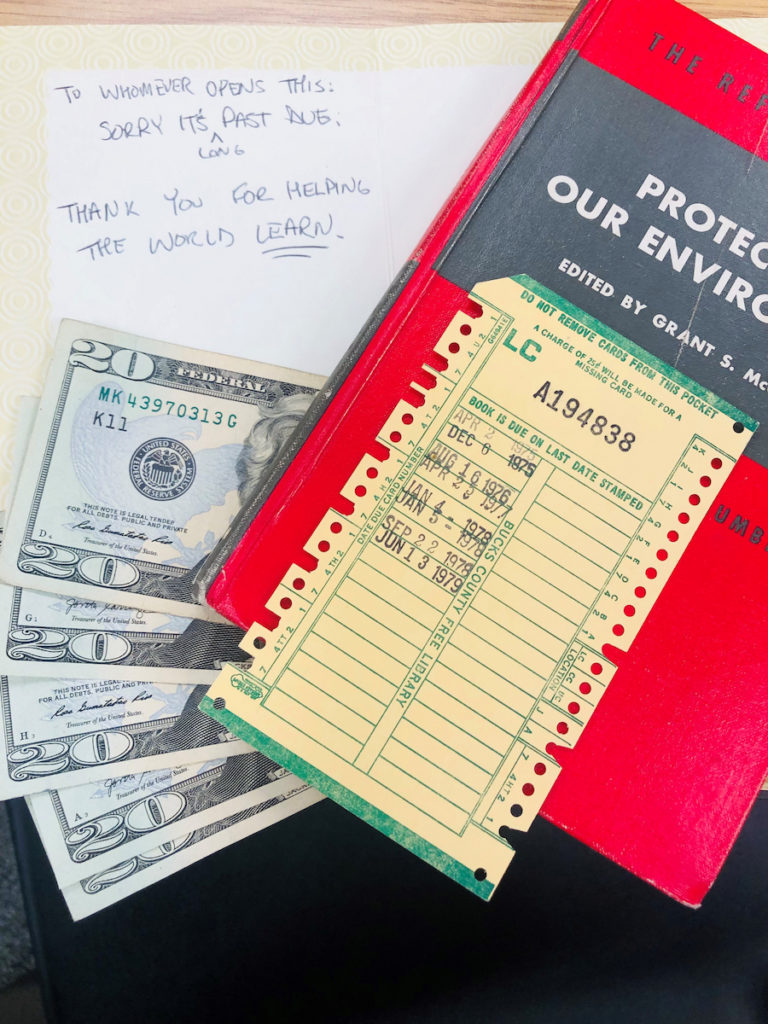 In the last 40 years, Bucks County residents witnessed three major wars, the birth of the internet, and an array of transformative social, economic, political, and environmental shifts.
And for one Bucks County reader, over 40 years passed between checking out a book and returning it to the Bucks County Free Library.
Protecting Our Environment, Volume 42, Number 1, edited by Grant S. McClellan, found its way back to the Yardley-Makefield branch of Bucks County Free Library on May 12, 2023 – 44 years after it was originally checked out.
"You can imagine how surprised we were to receive this book in the mail, along with the card showing when it was first checked out," says Pat Hartman, manager of the Yardley-Makefield branch, which opened its doors in 1977. "Needless to say, this book is no longer in our catalog!"
The book was returned anonymously with a $100 donation and a note thanking the library for helping the world learn.
"We're here to help Bucks County access knowledge, entertainment, and community," Hartman says. "Over the years, library offerings and locations have evolved. What we read about and how we read has evolved. But accessing valuable resources – for free – has remained a constant."