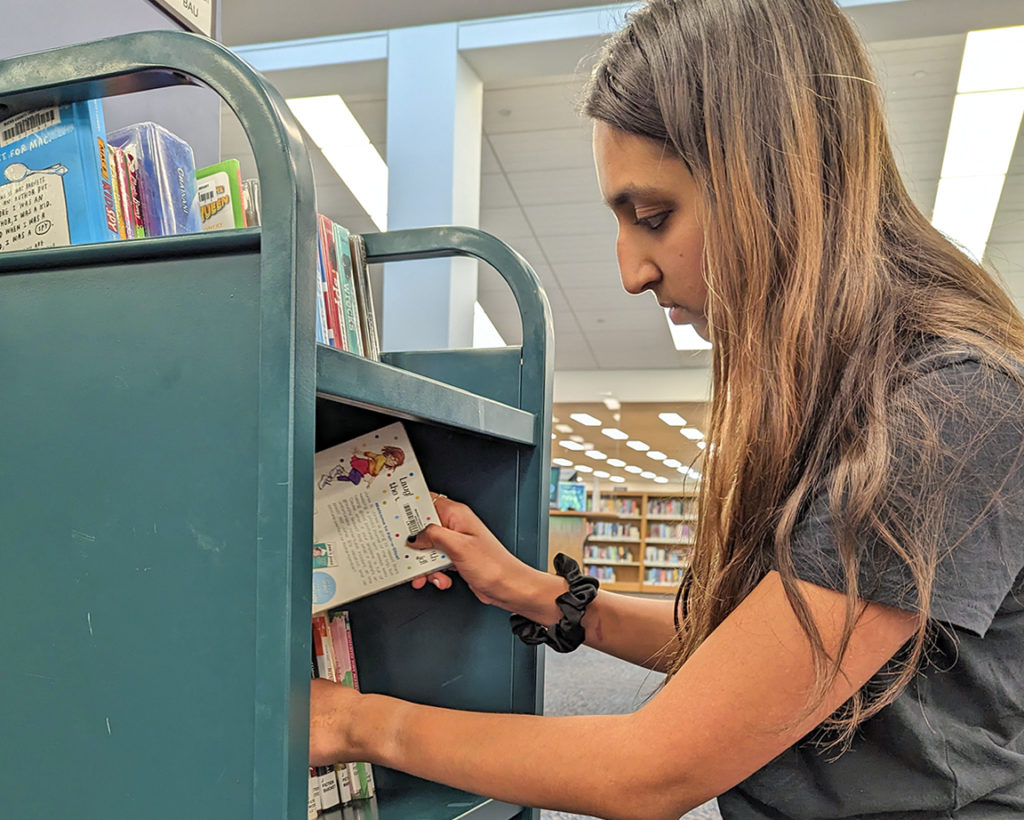 As a young child, Ayesha always looked up to the "cool teenagers" she saw shelving books at the Doylestown branch of Bucks County Free Library. Now, she's one of them.
"I like organizing and I love the library, so I took the opportunity," Ayesha says of her volunteer role at the Doylestown branch. Once a week, she gives two hours of her time to shelving children's and young adult books that have been returned to the library.
Now in her eighth month as a volunteer, Ayesha has shelved some popular series so many times that she can point library users right to them. "People will come in looking for a book and I'll walk over and show them exactly where it is – I just shelve them so often!"
Though Ayesha's future career will be in STEM, she knows the importance of lifelong reading – a habit that libraries can help foster in a reader's earliest years.
"Some people fall out of love with reading when it's required for middle school or high school, so I always love seeing young kids excited about books," she explains. "It's important that people keep reading and exploring different genres as they get older, and I hope people will use their libraries more – it's such an important resource and community space."