Amy came to the library in desperate need of adult connection.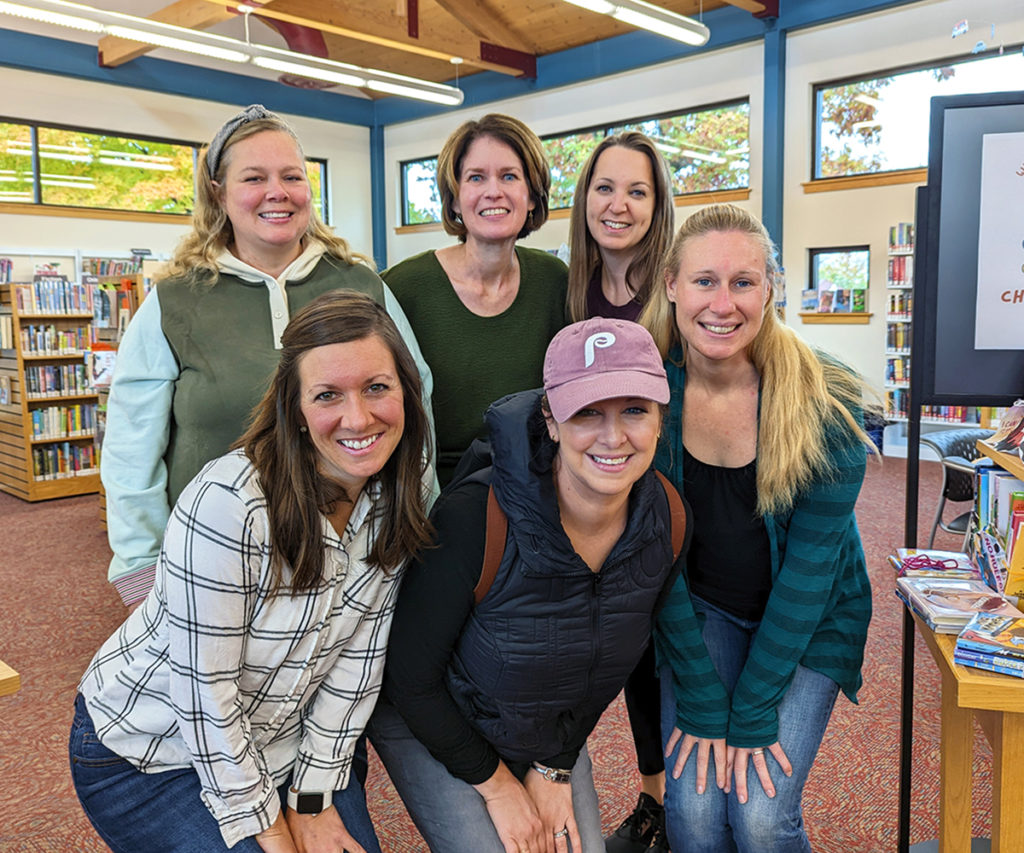 In 2015, she was a stay-at-home mom and new to Bucks County.
"Storytime was my lifeline as I met other parents who wanted adult connection and early literacy exposure for their children," says Amy (top row, center).
"More than seven years later, these are still my closest friends in the area!"
For people like Amy – and for everyone – community has never been more important. Your generosity supports the library programs, staff, and spaces where your neighbors make lifelong connections.
Give Today
Creating community isn't just about offering books and events for families. It's also about pleasant outdoor gardens and picnic areas. Playful children's areas, comfortable furniture, and modern work spaces. Places where retired neighbors play cards, high school students complete group projects, and friends meet to catch up with each other.
This #GivingTuesday, please consider a contribution to Bucks County Free Library's Annual Fund. Your generous gift today will ensure people like Amy always have a place to connect with others!