This month is Pride Month, a time when LGBTQIA communities across the world celebrate who they are. Although some Pride celebrations are postponed to later this year, it is still recognized this month to pay homage to the Stonewall Uprisings in June 1969.
To acknowledge this year's Pride month we decided to do something a little different from our usual book recommendation lists (if you're looking for recommendations, please visit one of our seven branches or visit cloudLibrary) This year we're going to have a little more fun with one of our staff members who volunteered to challenge themselves to a Pride Month Reading Challenge.
---
Howdy,
My name is Zack, and I'm the Creative Services Administrator here at the Bucks County Free Library. And I'm also bi. This month I decided to challenge myself to read as many LGBTQIA books as I possibly can. Why? Because I realized I haven't read a single one, and I feel like I'm missing out on lots of LGBTQIA stories and experiences.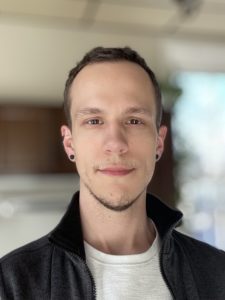 Each week I'll read various books, including picture books, middle grade, young adult, adult fiction and nonfiction, and graphic novels to diversify the narratives I experience. The best part? All of the titles I read are available in our collection here at BCFL, which means you'll be able to read them too.
You can follow along with me on my journey here, on the blog, as I share weekly recaps on my reading experience and what I think of each title.
You can also follow along with me on social media where I'll be posting live reading updates, polls, and answering your reading questions on Instagram and Facebook Stories @bucksctylib.
Now, let's get started!