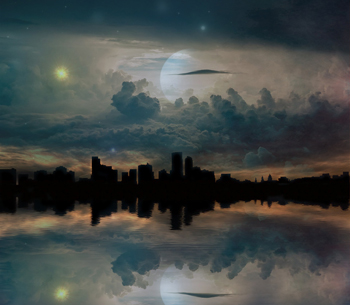 Urban Fantasy is where the story takes place in a world very similar to our own, usually in a city, with a fantasy layer. The hero could be a magic user or supernatural being. There could be werewolves, vampires, wizards, angels, or any kind of fantastical creatures. Each book usually involves a big mystery that creates conflict between these creatures and humans. There's usually a sprinkling of noir, because a magical city is still a city.
If you want your books to take you far away from the real world, you might like Urban Fantasy (where para is normal*).
Here is a list of Urban Fantasy series to get you started. We have listed the first novel in each series, and recommend you read a series from the beginning.
[Read more…]

about What is Urban Fantasy?