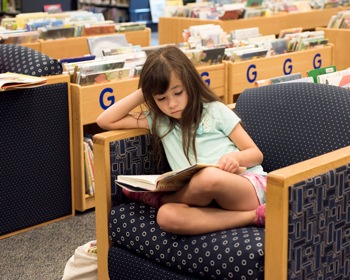 You are never too old for a children's book. Oh so entertaining for their beautiful illustrations, some are silly, insightful, educational, and oh so wise. Inside these books are wonderful quotes on the power of love and the importance of sharing and realizing your potential. The lessons in these books aren't just for kids. They are for the kid in all of us.
Take a look at these classic quotes from books and discover the power of a simple quote.
The Very Hungry Caterpillar by Eric Carle
The classic picture book is celebrating its 50th anniversary in 2019 as a staple of storytime. The book, first published in 1969, features boldly colored, childlike illustrations and hole-punched pages that tell the story of a caterpillar's journey from an egg to fully grown butterfly.
"In the light of the moon a little egg lay on a leaf," the story begins.
Along the way, children learn lessons about metamorphosis, counting, days of the week, and why it's important to eat healthy allowing you to grow into a beautiful butterfly.
Giraffes Can't Dance by Giles Andreae
"We all can dance," he said, "if we find the music that we love."
Gerald the giraffe is tall, slim, and a bad dancer. All the other animals come to the Jungle Dance to skip and prance. Feeling useless as a dancer and lonely, Gerald leaves the dance. Just in time, a cricket gives him a wonderful piece of advice:
"…sometimes when you're different you just need a different song."
Gerald finds his boogie, and his dance is like a dream, his dream.
Inkheart by Cornelia Funke
"Books have to be heavy because the whole world's inside them."
This fantasy book about books is for the book-loving child. The power and love of literature is abundant in this first book in a trilogy.
Anne of Green Gables by L. M. Montgomery
"Tomorrow is always fresh, with no mistakes in it yet."
Optimism abounds and a new day awaits with a fresh start in this classic favorite.
Harry Potter and the Chamber of Secrets by J.K. Rowling
"It is our choices, Harry, that show us who we truly are, far more than our abilities."
The Harry Potter series has many great quotes. The wisest character, Albus Dumbledore, gives young Harry this advice that is applicable to all children looking to their teachers and mentors for guidance.
The Lion and the Mouse by Aesop
"No act of kindness, no matter how small, is ever wasted."
The Greek fable has been used to teach virtues to children for ages. Aesop's Fables are the world's best known collection of morality tales. They date back to the mid-sixth century BCE. These stories were originally passed down orally. They are as entertaining now as they were then. Now read to our children in book form, they still teach moral lessons in an entertaining way.
Oh, the Places You'll Go by Dr. Seuss
"You have brains in your head. You have feet in your shoes. You can steer yourself any direction you choose."
This favorite inspirational book is for graduates, students, and anyone trying to find the next direction they will take in life.
The Phantom Tollbooth by Norton Juster
"The most important reason for going from one place to another is to see what's in between."
The main character Milo sets on an adventure through the Kingdom of Wisdom in his tollbooth. It's a lively word adventure that shines a light on how fun learning can be when you simply look at the world in a new way.
Arthur by Marc Brown
"Having fun isn't hard when you've got a library card."
This quote is from a song in the Arthur Show. All the characters sing in rap style about their favorite books and authors. The very catchy two-line refrain chorus even has the librarian Ms. Turner singing!
Mary Poppins by P.L. Travers
"In every job that must be done, there is an element of fun. You find the fun and 'snap', the job's a game."
A life philosophy for all occasions and all ages found in the pages of a beloved children's novel. The musical version of this quote engages the next generation of book readers.
No matter how old you are, enjoy a children's book. Reread your old favorites and share them with a child. You may find wisdom, direction, inspiration, warmth, and entertainment.
— written by Pat S., Youth Services Assistant, Bensalem Branch