Constance Moore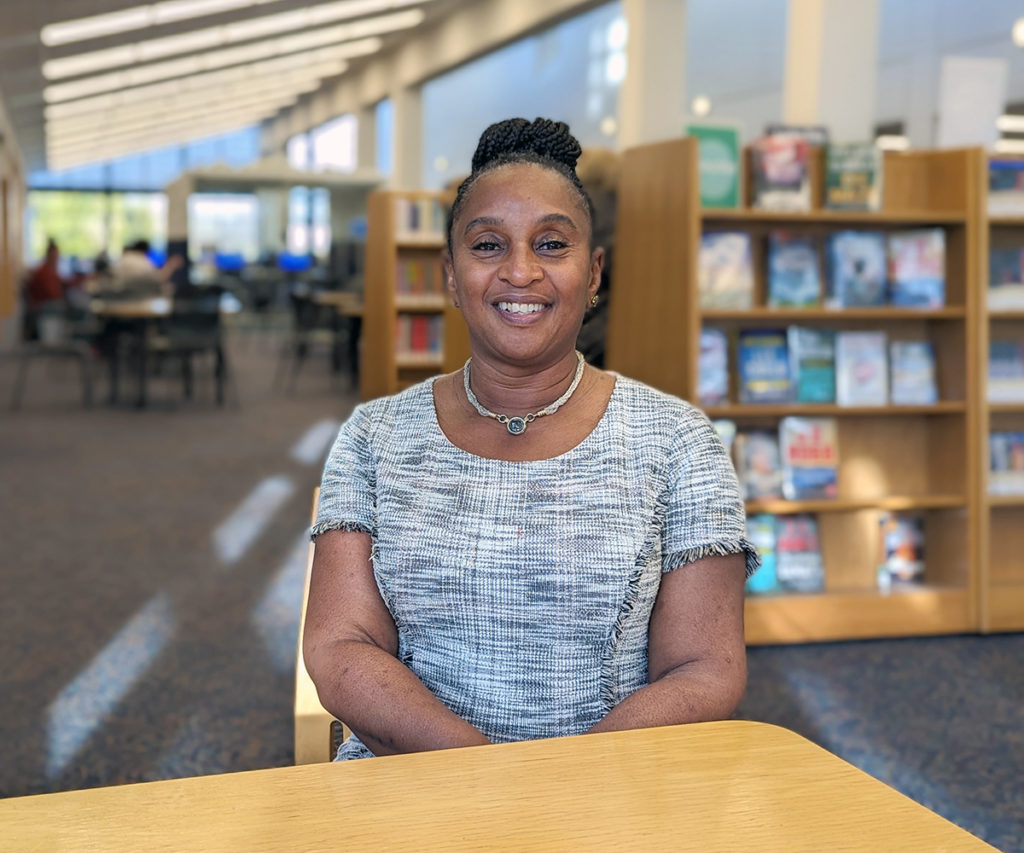 Constance Moore is a lifelong resident of Bristol Township. She was proudly educated throughout the Bristol Township School District and purposely furthered her education by choosing to attend Bucks County Community College and Temple University. She is currently employed fulltime as a Patient Access Specialist at a major hospital in New Jersey.
In addition to her experience in healthcare, Constance dedicates much of her time to doing advocacy work and serves on several boards throughout Bucks County. A member of the library board since 2009, she has the honor of being the first woman of color to serve as president of the board of the Bucks County Free Library.
Constance also serves on the Bristol Township School Board and was once elected vice president under Superintendent Dr. Sam Lee. She serves as a board member of the Kamp for Kids Autism program, Bristol Cares Outreach Program, and Girl Scouts of America and is a strong supporter of the Pathfinders Program through the Bucks County Sherriff's Office.
Her spare time is spent mainly with her family that consists of five adult children, 22 grandchildren and her mother. She enjoys traveling, church, camping, walking, dancing, cleaning and decorating.
Anthony Bush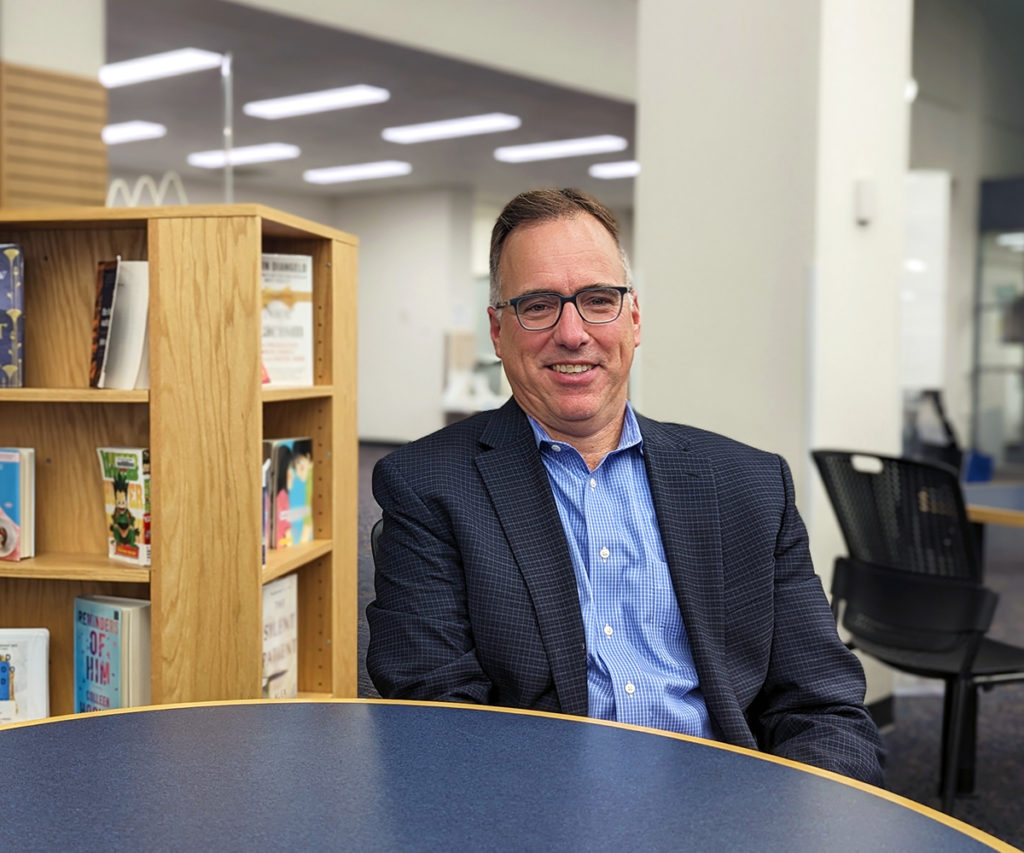 Tony is a longtime resident of Lower Makefield Township and the son of a former elementary school librarian. He is a partner in a national law firm and has substantial commercial litigation and regulatory experience with an emphasis on issues affecting the automotive industry.
Tony serves on the Lower Makefield Township Planning Commission (2006-2014 and 2019-present), serves on an executive board of a motor vehicle dealer association, and previously served on an executive board of a religious institution.
He is passionate about ensuring that the Bucks County Free Library system thrives and that its branches continue to evolve from information centers to also include and serve as community and cultural centers.
He recommends anything written by John Grisham.
Rick Rogers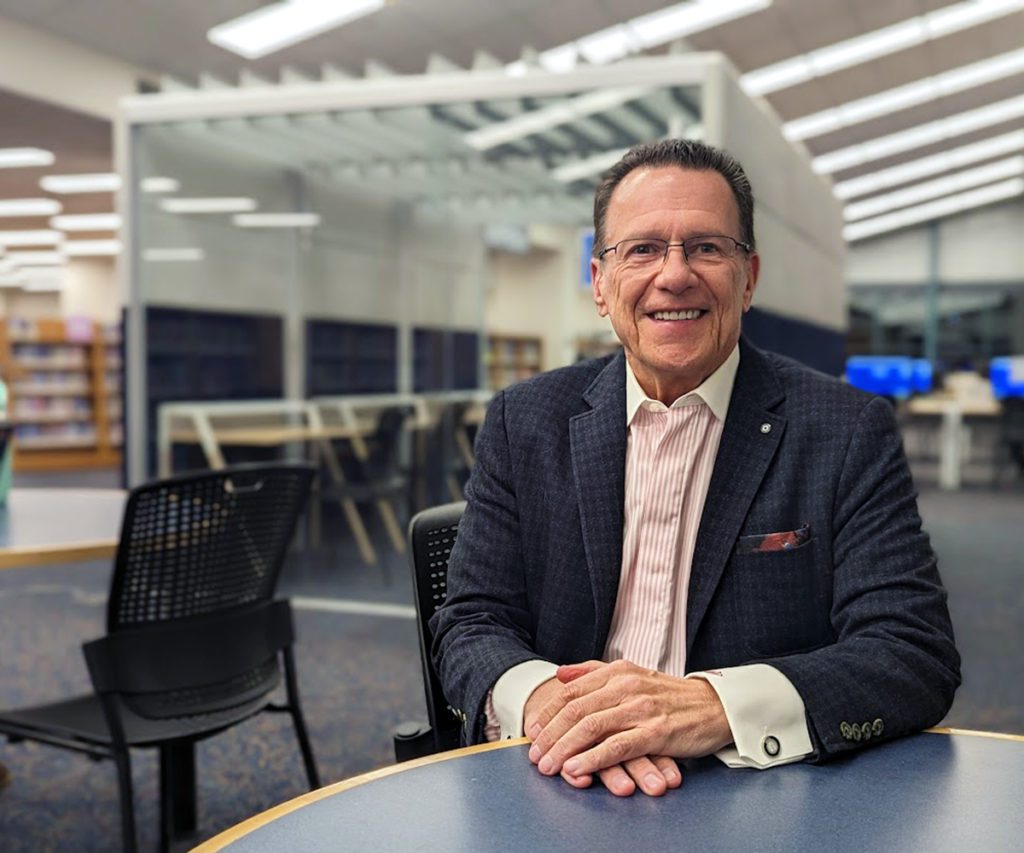 Rick Rogers is treasurer of the Bucks County Free Library's board and has served on the board since 2010. As treasurer, he is proud of the prudent financial management that has allowed Bucks County Free Library to successfully evolve from a primary focus on materials to serving as an anchor for formal and informal learning, technology access, workforce development, and community engagement.
Rick grew up in Hazleton and now lives in Newtown. As a senior vice president of wealth management at UBS Financial Services, Rick has provided financial planning and investment advisory service for high net worth and institutional clients for 30 years, both for UBS and its predecessor, PaineWebber.
Beyond his service on Bucks County Free Library's board, Rick is also president of the Newtown Community Foundation, past president and current board member of the Newtown Rotary Club, a member of the finance committee of St. Andrew Parish in Newtown, and a member of the investment committee of the Archdiocese of Philadelphia.
Rick earned his bachelor's degree in business administration from Bloomsburg University and an MBA from Philadelphia University. He also completed the Certified Investment Management Analyst certification at the Wharton School of Business at the University of Pennsylvania.
Amy Masgay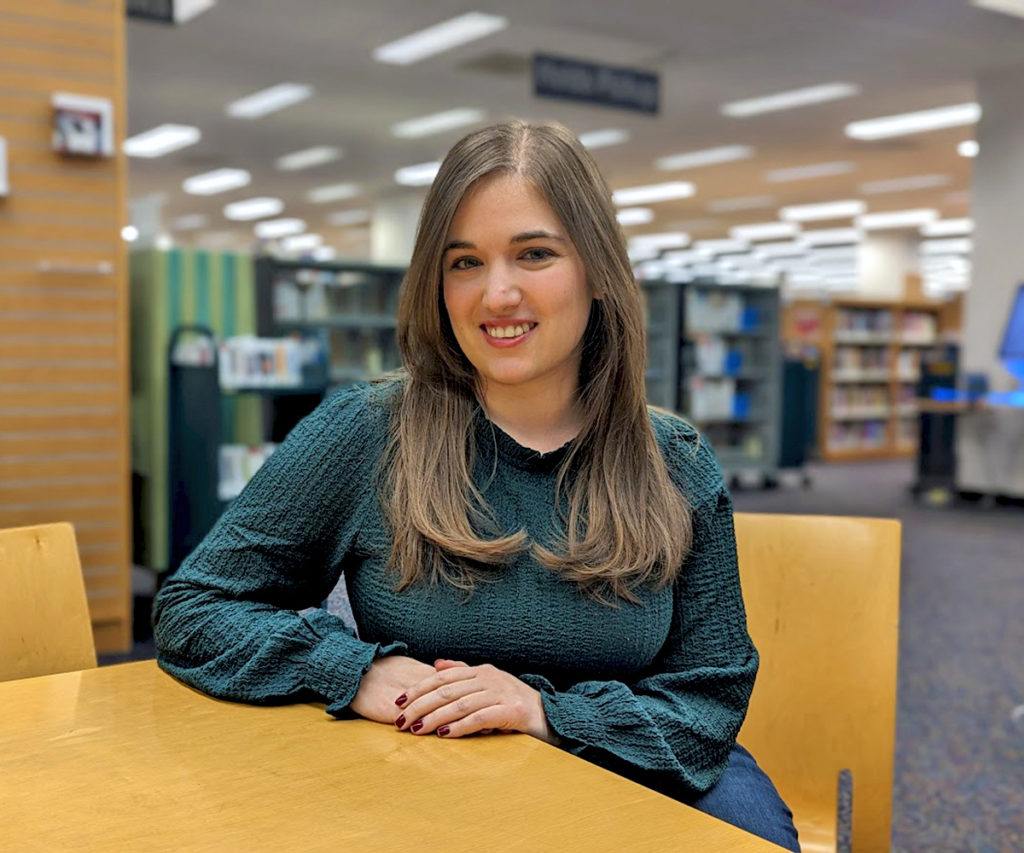 Amy Masgay joined the board of the Bucks County Free Library in 2021 because she believes wholeheartedly in the mission of expanding minds with opportunities for learning and discovery in welcoming spaces.
Amy grew up and continues to live in Bucks County. Her love of reading was nurtured from a young age and soon turned into a love for writing, which became her career. She graduated from Susquehanna University with a bachelor's degree in creative writing and a double minor in Editing and Publishing and Theatre.
A writer and editor, Amy launched Noteworthy Communications, LLC in February 2021 after watching so many local businesses, nonprofits, and community outlets struggle to keep up with their customer communication during the pandemic. Through Noteworthy, Amy provides social media management, blogging, email marketing, and editorial services for businesses across the country, as well as grant research and writing for nonprofit organizations.
Amy's favorite novel is Pride and Prejudice, but lately she's been recommending The Midnight Library to practically everyone she meets.
Georgette Arnold-Helbling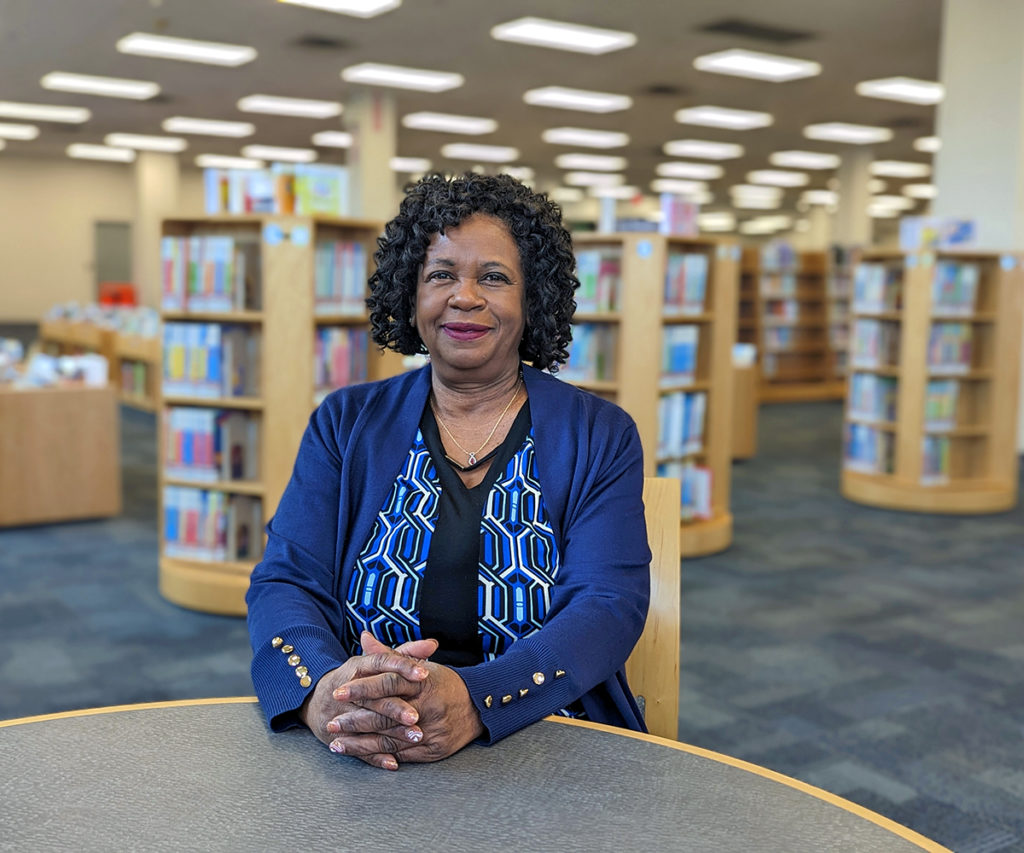 Georgette Arnold-Helbling is an avid supporter of public libraries and joined the board of Bucks County Free Library in 2021. She began her career as a children's librarian at the Philadelphia Free Library and the Baltimore Enoch Pratt Free Library.
As a media specialist/librarian for the Bucks County Technical High School, she understands the importance of community libraries. Her love of literature allows her to work closely with students in an effort to foster a love of reading. For more than two decades as BCTHS's Reading Olympics Advisor, she has successfully mentored hundreds of students in Reading Olympics competitions.
As a person with dyslexia and the mother of two dyslexic sons, Georgette understands the negative experiences struggling readers encounter. A lifetime supporter of literacy in its many manifestations, Georgette started the Ferocious Readers' Center for Dyslexic & Struggling Students: a 501(c)(3) nonprofit designed to support and advocate for children and adult dyslexics. She is also a member of the International Dyslexia Association and Learning Ally, organizations that empower students who read and learn differently so that they may thrive.
Aside from her community work, Georgette enjoys reading historical fiction and romance novels.
Brian Reimers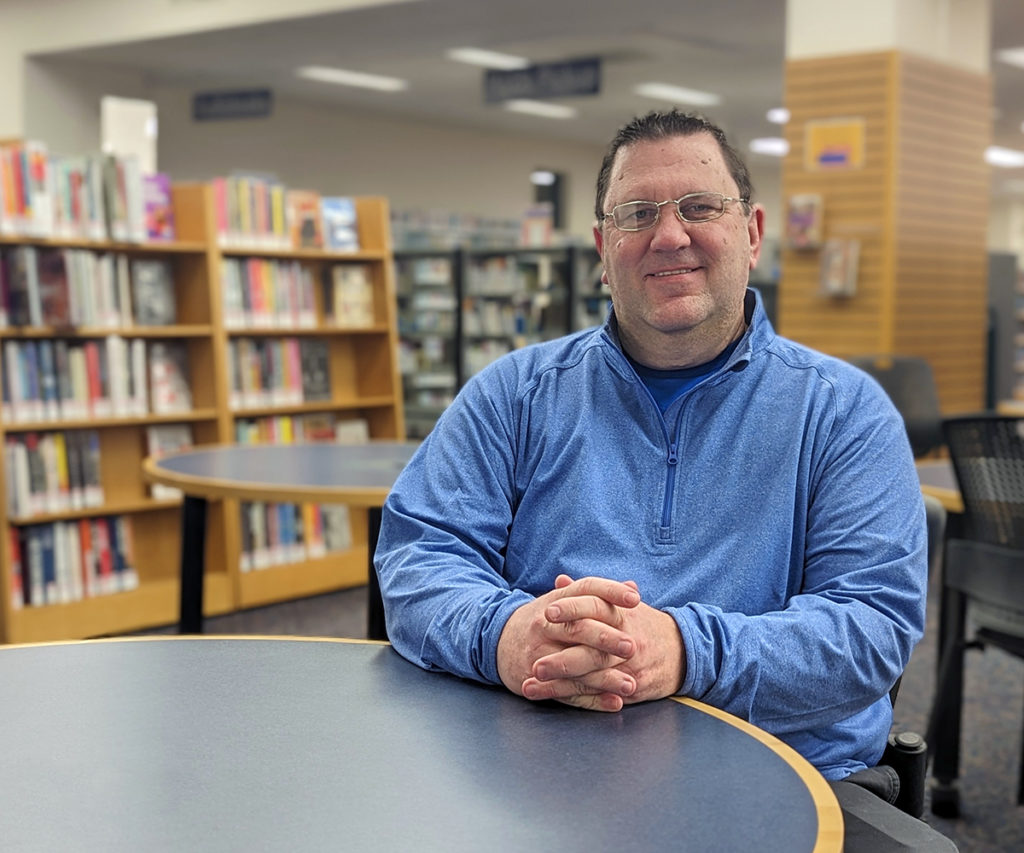 Brian Reimers joined the board of Bucks County Free Library in 2022 to share his love of reading and books with the people of Bucks County. He believes in the library's mission of providing access to a wide range of materials, allowing individuals to make personal choices about their reading.
Brian returned to the classroom to teach middle school technology education after working as a learning specialist, helping people become successful learners.
In addition to serving on the Bucks County Free Library's board, he is a school director in the Quakertown School District and actively participates in local historical societies, community sports, and local activities.
Brian grew up the youngest of three brothers in Lansdale and graduated from North Penn High School. He earned a bachelor's degree in history and political science and a master's degree in educational leadership from Frostburg State University in Maryland.
Brian most often recommends To Kill a Mockingbird or Frankenstein to other readers.
Kathleen Moeller-Peiffer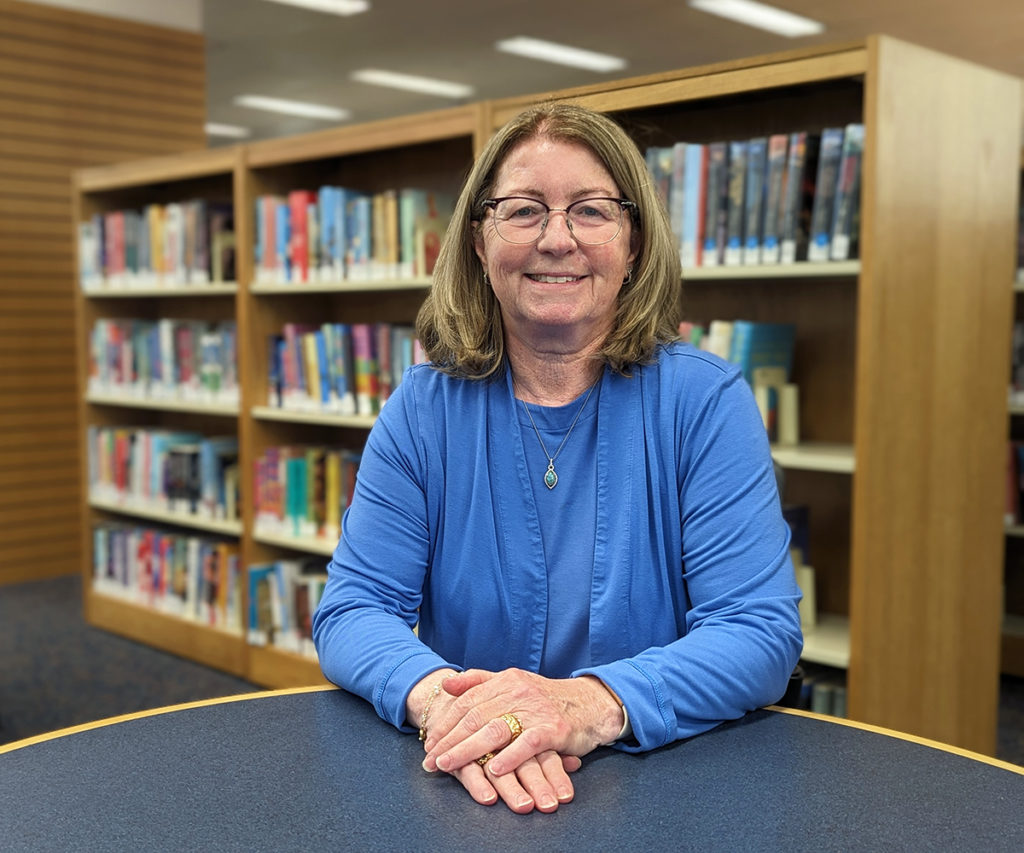 Kathleen Moeller-Peiffer has worked in libraries in professional and para-professional positions for 50 years and has seen first-hand the positive impact a local library can have in its community.
She joined the Bucks County Free Library's board in 2022 after a career working in public libraries in Florida, North Carolina, and the state library agencies in New Jersey and New Mexico. She recently retired from the New Jersey State Library as a deputy state librarian for Library Support Services.
In addition to her service at Bucks County Free Library, she is a member of the American Library Association and is a member of the leadership board of Florida State University's College of Communications and Information.
Kathleen was born in New Jersey and relocated to Florida with her family when she was in middle school. She graduated from Gainesville High School, the University of South Carolina, and Florida State University. She has one younger sister, and her family now consists of her husband, who works as a veterinary ophthalmologist, four adult children and two Labrador retrievers, Ruby and Snow.
She recommends any book by Liane Moriarty.