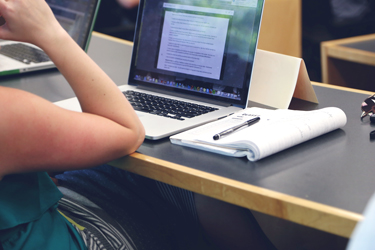 Get more from your studies and perform better in school by following these study tips:
Plan ahead: ask your teacher what the test will cover and what types of questions it will contain. Give yourself enough time to prepare — at the minimum a few days. Don't wait until the night before to begin studying for an exam.
Quiz yourself: research shows that students who do well in school spend time in "retrieval practice … quizzing themselves or each other, which forces them to recall facts and concepts just as they must do on tests."
Look for resources: go beyond your textbook and highlighted notes. View instructional videos. Take practice tests, including for standardized tests tests, such as the SAT and ACT, as it will both prepare you for the test and help to reduce anxiety on test days.
Keep study segments short: you're more productive when you study in short segments of 45 minutes to an hour, instead of throwing yourself into a marathon study session.
Ask for help: "High-achieving students take charge of their own learning and ask for help when they're stuck, according to a 2017 study." Join a study group or ask a teacher or parent for help.
Your library can help achieve your study goals. Use your Bucks County library card to:
Get help at Brainfuse including live online help from expert tutors and practice tests including the PSAT, ACT, SAT, and AP exams. Tutors are available Monday to Sunday, from 2 p.m. to 11 p.m.
Access resources at LearningExpress including math, language arts, science, and social studies practice tests and ACT, SAT, PSAT, and AP practice exams.