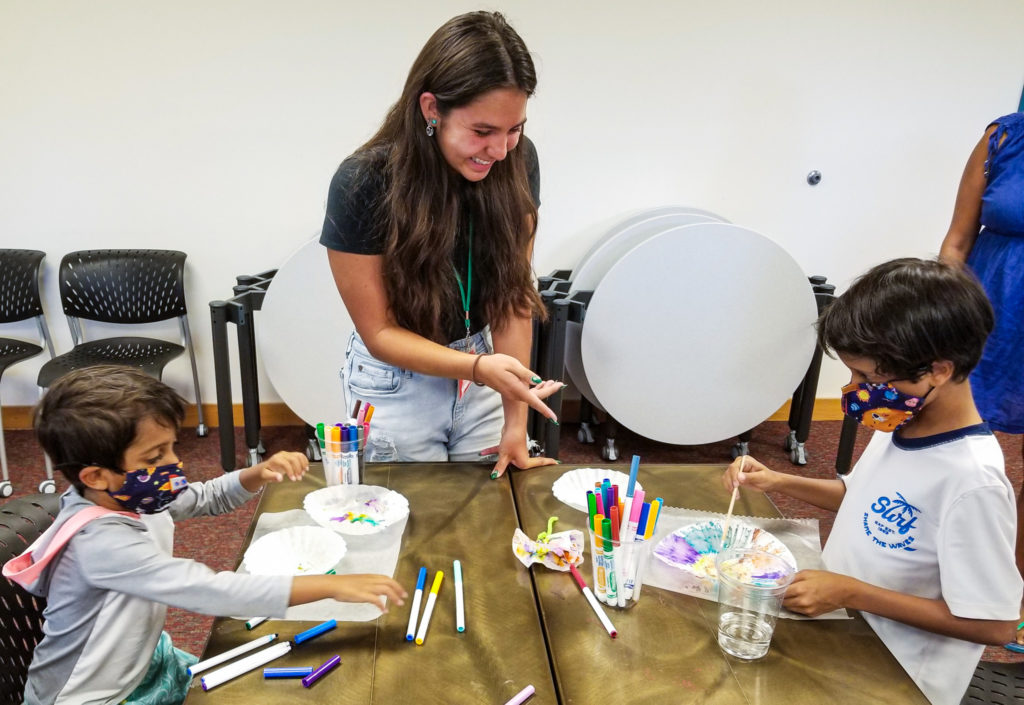 For Vyvyanna, volunteering at the Perkasie branch of Bucks County Free Library was a homecoming of sorts.
She grew up in the Upper Bucks area and fondly recalls visits to the Quakertown branch with her daycare.
"I remember having the best time when special performers came to the library each summer," she says. "It was so much fun to be there with my friends and with kids I didn't even know. You just made friends with everyone."
Vyvyanna's family moved out of state during her middle school years but returned to Perkasie when she entered high school. Not long after, she decided to volunteer with the library, helping to run the Summer Quest program she once enjoyed as a child.
Now 17 years old, Vyvyanna just wrapped up her second year as a Summer Quest volunteer. This year, she manned the Summer Quest table to hand out reading logs and helped children's services librarian Emily Knorr run a weekly craft program for elementary-age kids at the Perkasie branch.
"Vyvyanna was able to jump right in and see what needed to be done," Emily says. "The kids loved when she helped them with their craft projects, and she was always a good role model for our youngest library visitors."
Vyvyanna especially enjoyed getting to know the kids who returned each week to make crafts. "I'm the youngest in my family, so I spent my whole life around teens and adults," she says. "Most parents came with two or three kids, and I really got to know them. I've learned so much from working with kids!"