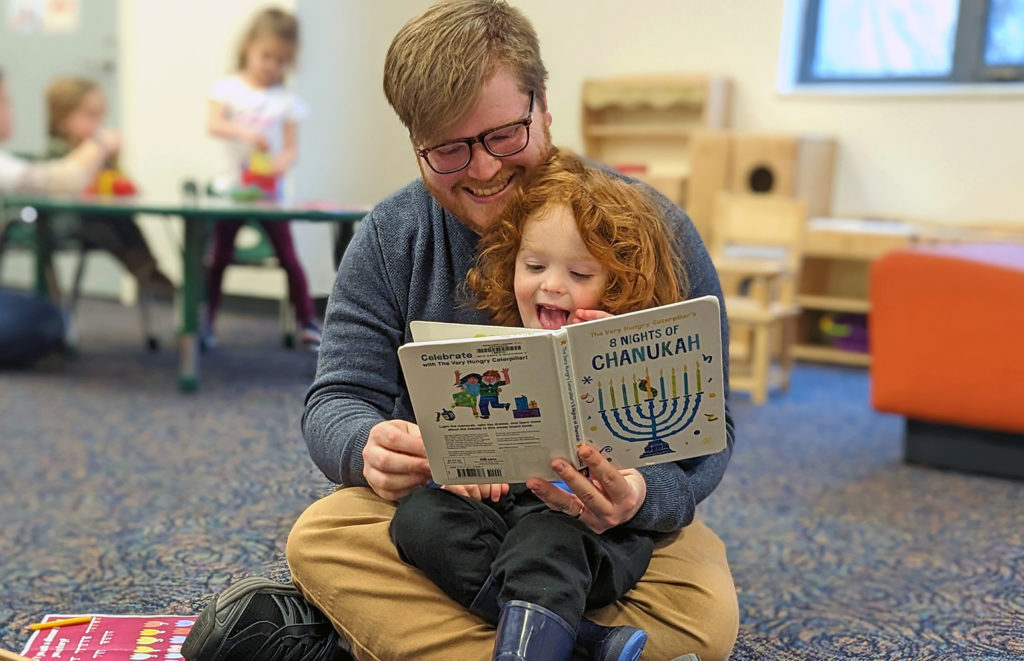 The library is one of Jacob's favorite places.
It's where he gets to pick out books to read at bedtime with his dad, Royce. "Our routine includes reading four books together before turning out the lights," Royce says. "He's always excited to stay up for one more 'bonus book.'"
At just three and a half, Jacob reads along at bedtime – and often corrects his parents when they skip a word!
"I'm glad my family has an opportunity to learn and explore the world through books," Royce says. "We'll definitely keep using the library."
Support families like Jacob and Royce with a donation to Bucks County Free Library's Bucks for Books campaign.
Donate
Every $20 adds a new book to Bucks County Free Library's shelves and digital collection!