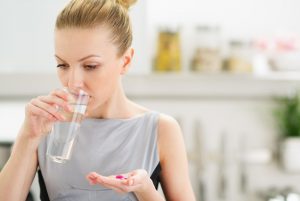 A recent article from the Pharmacy Times website reminds us that the human body requires certain vitamins and minerals to stay healthy – but the amount you need depends on which vitamin you're talking about, as well as other factors like age, gender and lifestyle. Even though vitamins and mineral supplements aren't a substitute for a healthy diet of nutritious foods, many people become deficient in certain vitamins as they get older.
Before starting any vitamin or mineral supplements, talk to your doctor to determine what's necessary and appropriate.
And because supplements may affect the way prescription drugs work, tell your pharmacist if and when you begin taking them.
Looking for more information on health and wellness? Check out our collection.