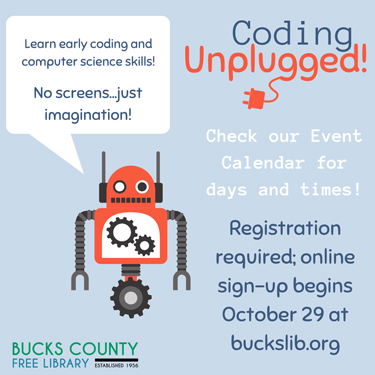 Have you ever wondered how a robot knows what to do? Or how websites communicate with you? Learn the answers to these questions and a whole lot more … all without ever touching a computer screen!
In "Unplugged Coding," we'll teach you all the fundamentals of coding through games, crafts, and all sorts of activities, such as building an art robot or making your own Minecraft monster.
This program is for kids in grades 1-5 and will take place in our Quakertown and Yardley-Makefield branches. Online registration is required for each program date.
Quakertown Branch
Yardley-Makefield Branch